separation

sep·a·ra·tion
There are separations on a roll of paper towels which makes it easy to tear off one piece at a time.
noun
The definition of a separation is a break, or the place where a split happens.

An example of a separation is one person leaving another.
An example of a separation is the perforation in paper towels where one towel is torn from another.
---
separation
a separating or being separated
the place where a separating occurs; break; division; gap
something that separates
a legal arrangement by which a husband and wife remain married but live apart
Origin of separation
Middle English
separacion
from Middle French from Classical Latin
separatio
---
separation
noun
a. The act or process of moving apart or forcing something apart: the separation of continents from a single landmass; the separation of railroad cars from a train.

b. The condition of being apart, especially the condition of two people who had lived together or been married living in different places.

c. An interval or space that separates; a gap: The separation between the lead runner and the pack was getting longer.

a. The process of sorting or distinguishing into different components, groups, or categories: the gradual separation of the sciences into physical and biological.

b. The condition of being so sorted or distinguished: the unquestioned separation of labor by gender.

Law

a. The voluntary cessation by spouses of cohabitation and other marital relations.

b. A formal legal severing of the relations between spouses that does not dissolve the marriage as in divorce.

c. In some jurisdictions, divorce.

Discharge, as from employment or military service.
---
separation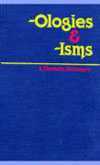 abalienation
the act of estrangement or separation, as in marriage. Also
alienation.
alienation
abalienation.
severalty
the state or condition of being separate. See also
property and ownership
.
severance
1.
the act or process of severing or separating.
2.
the state or condition of being severed or separated, as in the ending of a relationship.
---
separation

Noun
(plural separations)
Origin
Attested in the 15th Century CE; from Old French separation, from Latin separationem.
---
separation - Legal Definition
n
The condition of a husband and wife who remain married but who live apart, whether by mutual agreement or by decree of a court. See also divorce.
Termination of an employment contact.
---