sequestration

se·ques·tra·tion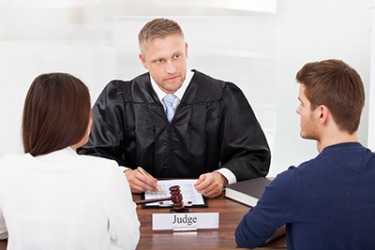 Asset sequestration will be necessary in the divorce proceedings because of the large amount of equity the couple has accumulated in their investment properties.
noun
The definition of sequestration is the seizure of property by an agent of the court to avoid harm to the property, or a legal procedure for U.S. government budget control when federal spending cuts are automatically implemented to avoid spending money that will not be covered by revenue.

An example of sequestration is when the court takes a car away from the owners because they are fighting over the car in court and both are threatening to destroy the car.
An example of sequestration is when a spending maximum is set for the payroll for air traffic controllers unless additional revenues are applied against the federal budget to cover the increased cost.
---
sequestration
a sequestering or being sequestered; seclusion; separation

the taking and holding of property pending resolution of a legal dispute
confiscation of property, as by court or government action

the process by which a sequestrum forms

Chem.

the close union of ions in solution with an added material so that a stable, soluble complex is produced
Origin of sequestration
Middle English
sequestracion
from Middle French from Late Latin
sequestratio
---
sequestration
noun
The act or process of sequestering: the sequestration of the jury.
Law

a. The sequestering of property.

b. The writ authorizing such sequestering.

c. The legal process by which such sequestering is accomplished.

Chemistry The inhibition or prevention of normal ion behavior by combination with added materials, especially the formation of coordination compounds or chelates of metallic ions.
The process of removing a chemical from the environment and sequestering it in an organic or physical structure.
---
sequestration

Noun
(plural sequestrations)
The process or act of sequestering.

(medicine) Protective sequestration: quarantine measures to contain infection among the population.
---
sequestration - Legal Definition
n
The isolation of a trial jury in the custody of the court for the duration of a trial in order to prevent tampering or their hearing outside testimony; keeping witnesses apart from one another and outside the courtroom;
the placement of an item or monies in dispute with an independent party pending resolution of litigation between two making claim to the item or monies. 
---