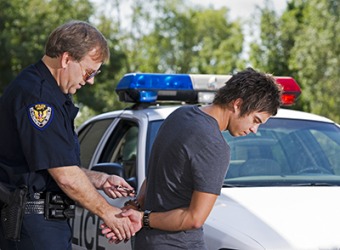 The police arrest an innocent man due to a snafu in procedure by improperly following up with an anonymous tip.
noun
The definition of snafu is a mix up or a confused situation.

An example of a snafu is a male stripper dressed as a policeman showing up to a party that was being broken up by the police.
---
snafu
in characteristic disorder or confusion; mixed up as usual
Origin of snafu
origin, originally mil. slang for
s(ituation) n(ormal), a(ll) f(ucked) u(p)
transitive verb
-·fued′

,

-·fu′ing
to throw into confusion
a mix-up, mishap, mistake, etc.
---
snafu
Slang
noun
pl.
sna·fus
A chaotic or confused situation.
adjective
In a state of confusion or chaos.
transitive verb
sna·fued, sna·fu·ing, sna·fus
To make confused or chaotic.
Origin of snafu
s(ituation) n(ormal) a(ll) f(ucked) u(p)
---
snafu

Acronym
Alternative capitalization of SNAFU
Noun
(plural snafus)
Alternative form of SNAFU.
Acronym
(military, slang, euphemistic) Acronym of status nominal all fucked up. or Acronym of situation normal all fucked up. (fouled up)
Origin
The term was born during WWII as an acronym of the initials of the words situation normal, all fucked up, which summed up the chaos and confusion of the war from an individual soldier's point of view.
---
snafu - Computer Definition

Referring to a normal situation gone awry, the term is generally attributed to U.S. military slang circa WWII. In contemporary usage, the spelled-out phrase is a bit more colorful and much less polite. See also FUBAR.
---