noun
The definition of a class is a group of people or things with something in common.

An example of a class is the third grade.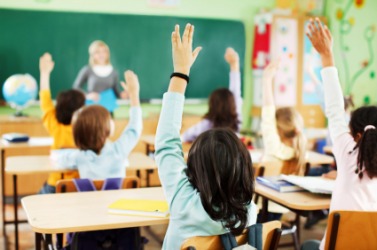 An example of class is this room full of children.
---
class
noun
a number of people or things grouped together because of certain likenesses or common traits; kind; sort; category
a group of people considered as a unit according to economic, occupational, or social status; esp., a social rank or caste: the working class, the middle class
high social rank or caste
the division of society into ranks or castes
☆

a group of students taught together according to standing, subject, etc.
a meeting of such a group
a group of students graduating together: the class of 1988
any group of persons that share a given year, as those elected to public office or selected for some honor

a division or grouping according to grade or quality: as orators, the President and the Senator were not in the same class
conscripted troops, or men liable to conscription, all of whom were born in the same year: to call up the class of 1947

Biol.

a major category in the classification of animals, plants, etc., ranking above an order and below a division or phylum: it can include one order or many similar orders: the Latinized class names are capitalized but not italicized (Ex.: Mammalia, mammals)

Gram.

in some languages, the formal classification by which nouns are grouped according to animateness, sex, shape, and other criteria

Informal

excellence, esp. of style or appearance
Origin of class
French
classe
; from Classical Latin
classis,
class or division of the Roman people; akin to
calare,
to call: see clamor
transitive verb
to put in a class; classify
adjective
first-class; very good
elegant; classy
---
class
noun
A set, collection, group, or configuration containing members regarded as having certain attributes or traits in common; a kind or category.
A division based on quality, rank, or grade, as:

a. A grade of mail: a package sent third class.

b. A quality of accommodation on public transport: tourist class.

a. A social stratum whose members share certain economic, social, or cultural characteristics: the lower-income classes.

b. Social rank or caste, especially high rank.

c. Informal Elegance of style, taste, and manner: an actor with class.

a. A group of students who are taught together, usually at a regularly scheduled time and in the same subject.

b. The period during which such a group meets: had to stay after class.

c. The subject material taught to or studied by such a group: found the math class challenging.

d. A group of students or alumni who have the same year of graduation.

Biology A taxonomic category ranking below a phylum or division and above an order.
Statistics An interval in a frequency distribution.
Linguistics A group of words belonging to the same grammatical category that share a particular set of morphological properties, such as a set of inflections.
Mathematics A collection of sets whose members share a specified property.
transitive verb
classed
,
class·ing
,
class·es
To arrange, group, or rate according to qualities or characteristics; assign to a class; classify.
Origin of class
French
classe
, from Latin
classis
,
class of citizens
; see
kel&schwa;-
2
in Indo-European roots.
---
class
Noun
(countable and uncountable, plural classes)
(countable) A group, collection, category or set sharing characteristics or attributes.

The new Ford Fiesta is set to be best in the 'small family' class.
That is one class-A heifer you got there, sonny.
Often used to imply membership of a large class.
This word has a whole class of metaphoric extensions.

(countable) A social grouping, based on job, wealth, etc. In Britain, society is commonly split into three main classes; upper class, middle class and working class.
(uncountable) The division of society into classes.

Jane Austen's works deal with class in 18th-century England.

(uncountable) Admirable behavior; elegance.

Apologizing for losing your temper, even though you were badly provoked, showed real class.

(countable and uncountable) A group of students in a regularly scheduled meeting with a teacher.

The class was noisy, but the teacher was able to get their attention with a story.

A series of classes covering a single subject.

I took the cooking class for enjoyment, but I also learned a lot.

(countable) A group of students who commenced or completed their education during a particular year. A school class.

The class of 1982 was particularly noteworthy.

(countable) A category of seats in an airplane, train or other means of mass transportation.

I used to fly business class, but now my company can only afford economy.

(biology, taxonomy, countable) A rank in the classification of organisms, below phylum and above order; a taxon of that rank.

Magnolias belong to the class Magnoliopsida.

Best of its kind.

It is the class of Italian bottled waters.

(mathematics) A collection of sets definable by a shared property.

The class of all sets is not a set.

(military) A group of people subject to be conscripted in the same military draft, or more narrowly those persons actually conscripted in a particular draft.
(programming, object-oriented) A set of objects having the same behavior (but typically differing in state), or a template defining such a set.
One of the sections into which a Methodist church or congregation is divided, supervised by a class leader.
Verb
(third-person singular simple present classes, present participle classing, simple past and past participle classed)
To assign to a class; to classify.

I would class this with most of the other mediocre works of the period.

(intransitive) To be grouped or classed.

The genus or family under which it classes. — Tatham.

To divide into classes, as students; to form into, or place in, a class or classes.
Origin
From French classe, from Latin classis ("a class or division of the people, assembly of people, the whole body of citizens called to arms, the army, the fleet, later a class or division in general")
---
class - Computer Definition
Also known as custom calling services. A group of network-based services offered by local exchange carriers (LECs) through the public switched telephone network (PSTN). CLASS services include anonymous call rejection, automatic callback, calling name delivery, calling number delivery, calling number blocking, call waiting, distinctive ringing, call trace, ring again, selective call acceptance, selective call forwarding, selective call rejection, and selective call screening. For more detail, see also the preceding terms.
---
(1) In object technology, a user-defined data type that defines a collection of objects that share the same characteristics. An object, or class member, is one instance of the class. Concrete classes are designed to be instantiated. Abstract classes are designed to pass on characteristics through inheritance. See instantiate.
(2) In networking, a categorization of a packet based on attributes such as protocol, port and source and destination addresses.
---
class - Legal Definition
n
A category of activities, objects, people, or qualities that have, or are considered to have, certain attributes or characteristics in common.
An identifiable group of individuals that a regulation or statute deals with or acts upon differently than it does other people. If the group is identified by gender, race, national origin, or religion, such a group is called a protected class or a suspect class. See also suspect classification.
A group of individuals who have, with the plaintiff in a civil action, a common interest in the subject, facts, and legal issues that the action is based on and who seek to collectively participate in the action so all their claims can be adjudicated in a single proceeding. For example, the passengers of a cruise ship who became ill due to the cruise line's negligence may constitute a class.
testamentary class
A group of individuals who will share a testamentary gift upon the death of a testator but whose exact number and identity is not known until the testator's death. For example, if a gift is "to my children who survive me," it will not be known until the testator's death who those children are. See also
gift
.
---