elegance

el·e·gance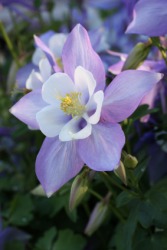 Elegance in nature.
noun
Elegance is defined as full of richness, grace and etiquette.

An example of elegance is the manner of a princess.
---
elegance
the quality of being elegant; specif.,

dignified richness and grace, as of design
polished fastidiousness or refined grace, as in manners
clever aptness and simplicity

anything elegant
Origin of elegance
French
élégance
from Classical Latin
elegantia
Also, esp. for elegancesense ,
el′egan·cy
---
elegance
noun
a. Refinement, grace, and beauty in movement, appearance, or manners.

b. Tasteful opulence in form, decoration, or presentation.

a. Restraint and grace of style.

b. Scientific exactness and precision.

Something elegant.
---
elegance

Noun
(usually uncountable, plural elegances)
Origin
From Middle French élégance.
See also:
élégance
---