decide

de·cide
verb
To decide is defined as to conclude, settle or make a choice.

An example of to decide is for a jury to choose if a person is guilty or not guilty.
An example of to decide is to choose between pistachio and cookie dough ice cream.
---
decide
transitive verb
-·cid′ed

,

-·cid′ing
to end (a contest, dispute, etc.) by giving one side the victory or by passing judgment
to make up one's mind, or reach a decision, about; determine: to decide what to do
to cause to reach a decision
Origin of decide
Middle English
deciden
from Classical Latin
decidere
, to cut off, decide from
de-
, off, from +
caedere
, to cut: see -cide
to arrive at a judgment, choice, or decision
---
decide
verb
de·cid·ed, de·cid·ing, de·cides
verb
transitive
a. To reach a conclusion or form a judgment or opinion about (something) by reasoning or consideration: decide what to do.

b. To cause to make or reach a decision: "The presence of so many witnesses decided him at once to flee" ( Robert Louis Stevenson )

To settle conclusively all contention or uncertainty about: decide a case; decided the dispute in favor of the workers.
To influence or determine the outcome of: A few votes decided the election.
verb
intransitive
To pronounce a judgment; announce a verdict.
To reach a decision; make up one's mind.
Origin of decide
Middle English
deciden
from
Old French
decider
from
Latin
dēcīdere
to cut off, decide
dē-
de-
caedere
to cut
; see
kaə-id-
in Indo-European roots.
Related Forms:
---
decide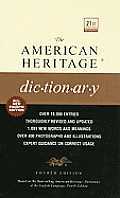 decide
determine
settle
rule
conclude
resolve
These verbs mean to come to a decision.
Decide
is the least specific:
"If two laws conflict with each other, the courts must decide on the operation of each"
(John Marshall).
Determine
often involves somewhat narrower issues:
A jury will determine the verdict.
Settle
stresses finality of decision:
"The lama waved a hand to show that the matter was finally settled in his mind"
(Rudyard Kipling).
Rule
implies that the decision is handed down by someone in authority:
The committee ruled that changes in the curriculum should be implemented.
Conclude
suggests that a decision, opinion, or judgment has been arrived at after careful consideration:
She concluded that the criticism was unjust.
Resolve
stresses the exercise of choice in making a firm decision:
I resolved to lose weight.
---

---