job

Job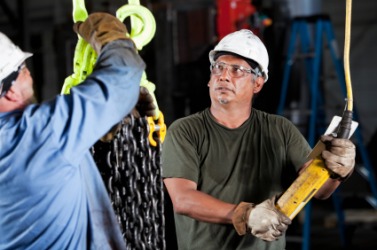 Factory workers doing their job.
noun
A job is a specific illegal task.

An example of a job is a bank robbery.

The definition of a job is the work you do to earn money.

An example of a job is working at a gas station.

Job means a task or working on one specific project.

An example of a job is cleaning the bathroom.
An example of a job is a contractor agreeing to redo a bathroom.

Job is defined as the place where you go to work and earn money.

An example of your job is the office and staff that you work with each day.
---
job
a specific piece of work, as in one's trade, or done by agreement for pay
anything one has to do; task; chore; duty
the thing or material being worked on

the action of doing a task, duty, or piece of work
a result or product of such action: a used car with a new paint job

a position of employment; situation; work

Informal

a criminal act or deed, as a theft, etc.

Informal

any happening, affair, matter, object, etc.

Slang

cosmetic surgery performed on a (specified) body part: a nose job, boob job

Chiefly Brit.

a thing done supposedly in the public interest but actually for private gain
Origin of job
from uncertain or unknown; perhaps
intransitive verb
jobbed

,

job′bing
to do odd jobs
to act as a jobber or broker

Chiefly Brit.

to do public or official business dishonestly for private gain
to buy and sell (goods) as wholesaler; handle as middleman
to let or sublet (work, contracts, etc.)
to hire or let for hire, as a horse or carriage

Slang

to deceive; trick; cheat

Chiefly Brit.

to transact (public business) dishonestly for private gain
odd jobs
miscellaneous tasks or pieces of work
on the job
(while) working at one's job

Slang

attentive to one's task or duty
noun
transitive verb
intransitive verb
jobbed

,

job′bing
Origin of job
Middle English
jobben,
to peck
Job
a man who endured much suffering but did not lose his faith in God
the book telling of him: abbrev. Jb
Origin of Job
Ecclesiastical Late Latin from Ecclesiastical Greek
I?b
from Classical Hebrew (language)
'Iyy?bh
---
job
noun
a. A regular activity performed in exchange for payment, especially as one's trade, occupation, or profession: Her job is doing drug research.

b. A position of employment: How many jobs are open at the factory?

a. A task that must be done: Let's finish this job before we start another.

b.

A specified duty or responsibility:

Your job is to watch the kids while we're away.

See Synonyms at

task

.

c. Informal A difficult or strenuous task: It's a real job getting people to help out at these events.

a. A specific piece of work to be done for a set fee: an expensive repair job.

b. The object to be worked on: Those overgrown shrubs are a big job.

c. Something resulting from or produced by work: I like the job they did on those shrubs.

An operation done to improve one's appearance, or the result of such an operation. Often used in combination: a face job.
Computers A program application that may consist of several steps but is performed as a single logical unit.
Informal A state of affairs: Their marriage was a bad job from the start. It's a good job that we left early to avoid the traffic.
Informal A criminal act, especially a robbery: a bank job.
Informal An example of a specified type, especially of something made or constructed. Often used in combination: a new building that is just another glass and steel job; a cowboy hat that is one of those ten-gallon jobs.
verb
jobbed, job·bing, jobs
verb
intransitive
To work at odd jobs.
To work by the piece.
To act as a jobber.
verb
transitive
To purchase (merchandise) from manufacturers and sell it to retailers.
To arrange for (contracted work) to be done in portions by others; subcontract.
To transact (official business) dishonestly for private profit.
Origin of job
Perhaps from
obsolete
jobbe
piece
alteration of
Middle English
gobbe
lump
; see
gob
1
.
Chiefly Southern
tr. & intr.v.
jobbed, job·bing, jobs
To jab or make a jab.
noun
A jab.
Origin of job
Middle English
jobben
of imitative origin
Job
In the Bible, an upright man whose faith in God survived the test of repeated calamities.
Origin of Job
Hebrew
'iyyôb
ℵb
Job
noun
Origin of Job
After
Job
1
---
job

Noun
(plural jobs)
A task.

I've got a job for you - could you wash the dishes?

An economic role for which a person is paid.

That surgeon has a great job.
He's been out of a job since being made redundant in January.

(in noun compounds) Plastic surgery.

He had had a nose job.

(computing) A task, or series of tasks, carried out in batch mode (especially on a mainframe computer).
A public transaction done for private profit; something performed ostensibly as a part of official duty, but really for private gain; a corrupt official business.
Any affair or event which affects one, whether fortunately or unfortunately.
A thing (often used in a vague way to refer to something whose name one cannot recall).
Usage notes
Adjectives often applied to "job": easy, hard, poor, good, great, excellent, decent, low-paying, steady, stable, secure, challenging, demanding, rewarding, boring, thankless, stressful, horrible, lousy, satisfying, industrial, educational, academic.
Verb
(third-person singular simple present jobs, present participle jobbing, simple past and past participle jobbed)
(intransitive) To do odd jobs or occasional work for hire.
(intransitive) To work as a jobber.
(intransitive, professional wrestling slang) To take the loss.
(trading) To buy and sell for profit, as securities; to speculate in.
(often with out) To subcontract a project or delivery in small portions to a number of contractors.

We wanted to sell a turnkey plant, but they jobbed out the contract to small firms.

(intransitive) To seek private gain under pretence of public service; to turn public matters to private advantage.
To strike or stab with a pointed instrument.

To thrust in, as a pointed instrument.

To hire or let in periods of service.

to job a carriage
Origin
From the phrase jobbe of work "piece of work", from Middle English jobbe ("piece, article"). Of uncertain origin. Perhaps related to Middle English gobbe "lump, mouthful", Middle English jobben ("to jab, thrust, peck"), or Middle English choppe ("piece, bargain"). More at gob, jab, chop
Proper noun
A male given name
An Old Testament and qur'anic character.
Origin
Hebrew אִיּוֹב (iyobh, "hated"), from אָיַב (ayyabh, "he was hostile to").
---
job - Computer Definition
A unit of work running in the computer. A job may be a single program or a group of programs that work together. Jobs can be batch programs scheduled to run at a specific time or programs that interact with users and stay in the computer all day. See also job descriptions.
---