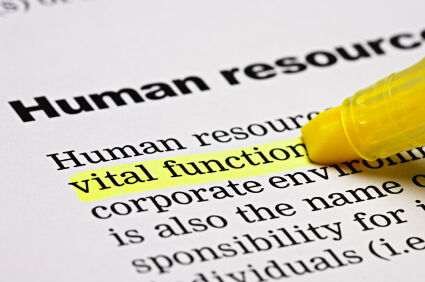 If you want to be hired, take time off, or be compensated for a workplace injury, you'll need to know how to use HR acronyms. HR, or human resources, uses acronyms to streamline a complex process. They include acts of labor legislation, management terms, and feedback expectations for employees.
An organization only runs as well as its HR department. Keep reading to learn how human resources refers to employees' benefits and job performance with various HR abbreviations.
AAR – After Action Review
AR – Annual Review
ATS – Applicant Tracking System
BOD – Board of Directors
BU – Bargaining Unit
C&B – Compensation and Benefits
COLA – Cost of Living Adjustment
CTO – Compensatory Time Off
EE – Employee
EOB – Explanation of Benefits
ESO – Employee Stock Option
FSA – Flexible Spending Account
FT – Full–Time
FTE – Full–Time Equivalent
FY – Fiscal Year
HF - Human Factors
HMO – Health Maintenance Organization
HRD – Human Resources Development
HRLY – Hourly
HSA – Health Savings Account
IRA – Individual Retirement Account
JD – Job Description
LOA – Leave of Absence
LTD – Long Term Disability
LWOP – Leave Without Pay
LWP – Leave With Pay
MOP – Measure Of Performance
MQs – Minimum Qualifications
NE – Non-Exempt
OE – Open Enrollment (for health benefits)
OT – Overtime
PA – Performance Assessment
PERT – Project Evaluation and Review Technique
PIP – Performance Improvement Plan
PM – Performance Management
PPM – Policy and Procedures Manual
PR – Performance Review
PT – Part Time
PTO – Paid Time Off
QR – Quarterly Review
QWI – Quarterly Workforce Indicators
RIF – Reduction in Force
RRF – Recruitment Request Form
RTW – Return to Work
SE – Salaried Exempt
SNE – Salaried Non-Exempt
TSP – Thrift Savings Plan
UCI – Unemployment Compensation Insurance
WC – Workers' Compensation
WFH – Work From home
WTW – Welfare-to-Work
When you have a work-related legal issue, you'll need to know which legislation and bureaus can protect you. Here is a list of legal acronyms you may find in an HR document or presentation.
AAP – Affirmative Action Plan
ADR – Alternative Dispute Resolution
ADEA – Age Discrimination in Employment Act
BLR – Business and Legal Resources
BLS – Bureau of Labor Statistics
COBRA – Consolidated Omnibus Budget Reconciliation Act
DOL – Department of Labor
EAP – Employee Assistance Program
EEOC – Equal Employment Opportunity Commission
EPA – Equal Pay Act
FLSA – Fair Labor Standards Act
FMLA – Family Medical Leave Act
HHS – Department of Health & Human Services
HIRE – Hiring Incentives to Restore Employment Act
IRCA – Immigration Reform and Control Act
IRS – Internal Revenue Service
LMRA – Labor Management Relations Act
LMRDA – Labor-Management Reporting and Disclosure Act
MHPA – Mental Health Parity Act
NIOSH – National Institute of Occupational Safety and Health
NLRB – National Labor Relations Board
PDA – Pregnancy Discrimination Act
PPA – Pension Protection Act of 1987
PPACA – Patient Protection and Affordable Care Act
USCIS – U.S. Citizenship and Immigration Services
USERRA – Uniformed Services Employment and Reemployment Rights Act
VEVRA – Vietnam-Era Veterans Readjustment Act
WARN – Worker Adjustment and Retraining Notification Act
WRAEA – Workforce Reinvestment and Adult Education Act
Training and Testing Acronyms
Want to improve your skills? There are all kinds of employment education systems that you can try – each with their own acronyms. Check out these HR abbreviations used in training and workplace education programs.
BST – Basic Skills Trainer
CAI – Computer Assisted Instruction
CAT – Computer Aided Testing
CBI – Computer–Based Instruction
CBL – Computer Assisted Learning
CBT – Computer Based Training or Competency–Based Training
CETA – Cost–Effective Training Analysis
CMI – Computer Managed Instruction
DT&E – Developmental Test and Evaluation
DTP – Detailed Test Plan
ECR – Electronic Classroom
ERIC – Educational Resources Information Center
FAT – Final Acceptance Testing
FOJT – Formal On–the–Job Training
FTX – Field Training Exercise
GTA – Graphical Training Aid
ICW – Interactive Courseware
IKPT – Instructor and Key Personnel Training
IMI – Interactive Multimedia Instruction
ITP – Individual Training Plan
ITS – Integrated Training System or Individual Training Standard
KPI – Key Performance Indicator
KPM – Key Performance Measures
LMS – Learning Management System
NEO – New Employee Orientation
OJT – On–the–Job Training
PIP – Programmed Instructional Package
PLATO – Programmed Logic for Automated Teaching Operations
POI – Program of Instruction
PSI – Personalized System of Instruction
RBM – Rational Behavioral Model
SAT – Systems Approach to Training
SIMTECH – Simulation Technology
SME – Subject Matter Expert
SQT – Skills Qualification Test
STRAP – System Training Plan
TRADE – Training Devices
T&D – Training and Development
TEA – Training Effectiveness Analysis
TEE – Training Effectiveness Evaluation
TEEP – Training Effectiveness Evaluation Plan
TEMP – Test and Evaluation Master Plan
TRD – Technical Requirements Document
TWI – Training Within Industry
VETS – Veterans Employment and Training Service
WBI – Web–based Instruction
YOYO – You're On Your Own
Managers have to motivate their teams, keep the workflow moving, and report to their supervisors in the same workday. There are several processes that can make their jobs easier and more efficient. Some management-related HR acronyms include:
BEER – Behavior, Effect, Expectation, Results (for feedback for improvement)
BET – Behavior, Effect, Thanks (for positive feedback)
CAUSED – Can they do it, do they have a positive Attitude, is it Useful to them, are they Skilled in it, do they have similar Experience, is it Different
DUMBER – Dull, Unrealistic, Mediocre, Boring, Evaporating, Rote
EDP – Employee Development Plan
EI – Employee Involvement
IDEAL – Identify the problem, Define and represent the problem, Explore possible strategies, Act on the strategies, Look back and evaluate the effects of your actions
KISS – Keep It Simple Stupid
MBO – Management by Objectives
OOO – Out of office
SMARTER – Specific, Measurable, Achievable, Relevant, Timely, Exciting, Recorded
TED – Tell me, Explain to me, Describe to me
If you'd like your resume or application to stand out from your fellow applicants, we've got the resources for you. Check out a list of tips for writing a professional resume that will catch the eye of your next employer. If you're preparing for a job interview, you may want to read these smart questions to ask when interviewing for a job, too. Good luck!