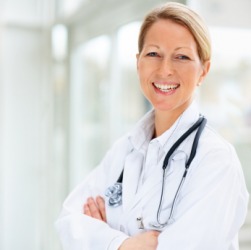 Being a doctor is an example of a career.
noun
The definition of career is what you do for a living and how you advance through a profession or company.

Being a lawyer or doctor is an example of a career.
The entire body of work done as you moved from your first position to your current one is an example of your career.
---
career
Obs.

a racing course

Archaic

a swift course, as of the sun through the sky
one's progress through life or in one's work
a profession or occupation which one trains for and pursues as a lifework
Origin of career
French
carrière
, road, racecourse from Italian
carriera
from Vulgar Latin
carraria (via)
, carriage (road) from Classical Latin
carrus
, car
pursuing a normally temporary activity as a lifework: a career soldier
to move at full speed; rush wildly
---
career
noun
a. A chosen pursuit; a profession or occupation.

b. The general course or progression of one's working life or one's professional achievements: an officer with a distinguished career; a teacher in the midst of a long career.

A path or course, as of the sun through the heavens.
Speed: "My hasting days fly on with full career" ( John Milton )
adjective
Doing what one does as a permanent occupation or lifework: career diplomats; a career criminal.
intransitive verb
ca·reered, ca·reer·ing, ca·reers
To move forward at high speed, often with minimal control: "that lordly car … How smoothly it ran. In what style they had come careering along the country roads!" ( James Joyce )
Origin of career
French
carrière
from
Old French
racecourse
from
Old Provençal
carriera
street
from
Medieval Latin
(via) carrāria
(road) for carts
feminine of
carrārius
from
Latin
carrus
a Gallic type of wagon
; see
kers-
in Indo-European roots.
---
career

Noun
(plural careers)
One's calling in life; a person's occupation; one's profession.
General course of action or conduct in life, or in a particular part of it.

Washington's career as a soldier

(archaic) speed
Verb
(third-person singular simple present careers, present participle careering, simple past and past participle careered)
To move rapidly straight ahead, especially in an uncontrolled way.

The car careered down the road, missed the curve, and went through a hedge.
---