entertainment

en·ter·tain·ment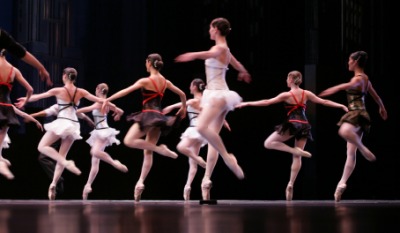 A ballet performance is one form of entertainment.
noun
Entertainment is defined as a funny or interesting performance or show.

An example of entertainment is a ballet performance.
---
entertainment
an entertaining or being entertained
something that entertains; interesting, diverting, or amusing thing; esp., a show or performance
Origin of entertainment
Middle English and Old French
entretenement
---
entertainment
noun
The act of entertaining.
The art or field of entertaining.
Something that amuses, pleases, or diverts, especially a performance or show.
The pleasure afforded by being entertained; amusement: The comedian performed for our entertainment.
Archaic Maintenance; support.
Obsolete Employment.
---
entertainment

Origin
From Old French entretenement; see entertain.
---
entertainment - Computer Definition
---