pleasure

pleas·ure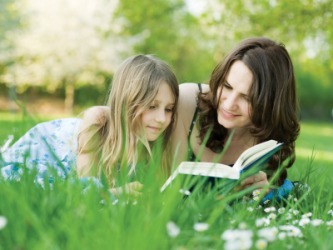 A mother shares the pleasure of reading with her daughter.
noun
Pleasure means the state of being pleased, delighted or gratified.

An example of pleasure is enjoying reading books.
verb
Pleasure is defined as to please or gratify someone.

An example of pleasure is to cook someone a very special meal.
---
pleasure
a pleased feeling; enjoyment; delight; satisfaction
one's wish, will, or choice: what is your pleasure?
a thing that gives delight or satisfaction
gratification of the senses; sensual satisfaction
amusement; fun
Origin of pleasure
ME, altered from
plesir
from Middle French
plaiser
, origin, originally infinitive : see please
transitive verb
-·ured

,

-·ur·ing
to give pleasure to, now specif., sexually
to have sexual intercourse with
---
pleasure
noun
The state or feeling of being pleased or gratified.
A source of enjoyment or delight: The graceful skaters were a pleasure to watch.
Amusement, diversion, or worldly enjoyment: "Pleasure … is a safer guide than either right or duty" ( Samuel Butler )
Sensual gratification or indulgence.
One's preference or wish: What is your pleasure?
verb
pleas·ured, pleas·ur·ing, pleas·ures
verb
transitive
To give pleasure or enjoyment to; gratify: Our host pleasured us with his company.
verb
intransitive
To take pleasure; delight: The hiker paused, pleasuring in the sounds of the forest.
To go in search of pleasure or enjoyment.
Origin of pleasure
Middle English
from
Old French
plaisir
from
plaisir
to please
; see
please
.
Related Forms:
---
pleasure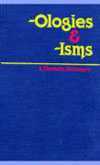 See also happiness; recreation
amenomania
a mania for pleasing delusions.
epicurism, Epicureanism
1.
the cultivation of a refined taste, as in food, art, music, etc.; connoisseurship.
2.
a devotion or adaptation to luxurious tastes, especially in drinking and eating, or to indulgence in sensual pleasures. —
epicure,
n.
—
epicurean,
n., adj.
excursionism
the characteristics of a pleasure trip. —
excursionist,
n.
—
excursional,
adj.
hedonics
hedonology.
hedonism
1.
Ethics.
the doctrine that pleasure or happiness is the highest good. See also
epicurism
.
2.
a devotion to pleasure as a way of life. —
hedonist,
n.
—
hedonistic,
adj.
hedonology
Rare.
the study of human pleasure. Also called
hedonics
.
hedonomania
a mania for pleasure.
pleasurist
Rare.
a person devoted to worldly pleasure; hedonist or sybarite.
Stoicism
a form of conduct conforming to the precepts of the Stoics, especially as characterized by indifference to pain and pleasure. —
stoic,
n., adj.
—
stoical,
adj.
sybaritism
devotion to sensual pleasures. —
sybarite,
n.
—
sybaritic,
adj.
---
pleasure

Interjection
pleasure to meet you, pleased to meet you
Verb
(third-person singular simple present pleasures, present participle pleasuring, simple past and past participle pleasured)
To give or afford pleasure to; to please; to gratify.

to give pleasure (especially sexual pleasure) to

Johnny pleasured Jackie orally last night.

(intransitive, dated) To take pleasure; to seek or pursue pleasure.

to go pleasuring
Origin
From Early Modern English pleasur, plesur, alteration (with ending accommodated to -ure), of Middle English plaisir ("pleasure"), from Old French plesir, plaisir ("to please"), infinitive used as a noun, conjugated form of plaisir or plaire, from Latin placÄ"re ("to please, to seem good"), from the Proto-Indo-European *plā-k- ("wide and flat"). More at please.
---