mind

mind
noun
The definition of mind is the part of someone that thinks, feels and remembers.

An example of mind is the brain.
An example of mind is sanity or intelligence.
verb
Mind is defined as to give attention to something or someone.

An example of mind is to watch one's manners at the dinner table.
---
mind
memory; recollection or remembrance: her name slips my mind
what one thinks; opinion: speak your mind

that which thinks, perceives, feels, wills, etc.; seat or subject of consciousness
the thinking and perceiving part of consciousness; intellect or intelligence
attention; notice
all of an individual's conscious experiences
the conscious and the unconscious together as a unit; psyche

the intellect in its normal state; reason; sanity: to lose one's mind
a person having intelligence or regarded as an intellect: the great minds of today
way, state, or direction of thinking and feeling: the reactionary mind
[M-] in Christian Science, God

Philos.

consciousness and thought as an element in reality
Origin of mind
Middle English
mynde
from Old English
(ge)mynd,
memory from Indo-European base an unverified form
men-,
to think from source Classical Greek
menos,
spirit, force, Classical Latin
mens,
mind
to direct one's mind to; specif.,

Now Dial.

to perceive; observe
to pay attention to; heed
to obey
to attend to; apply oneself to (a task, etc.)
to tend; take care of; watch over; look after: mind the baby
to be careful about; watch out for: mind those rickety stairs

to care about; feel concern about
to object to; dislike: to mind the cold

Dial.

to remember: sometimes used reflexively

Dial.

to intend; purpose

Now Chiefly Dial.

to remind
to pay attention; give heed
to be obedient
to be careful; watch out

to care; feel concern
to object
bear in mind
to be mindful of; remember
be in one's right mind
to be mentally well; be sane
be of one mind
to have the same opinion or desire
be of two minds
to be undecided or irresolute
call to mind
to remember
to be a reminder of
change one's mind
to change one's opinion
to change one's intention, purpose, or wish
give someone a piece of one's mind
to criticize or rebuke someone sharply
have half a mind to
to be somewhat inclined to
have in mind
to remember
to think of
to intend; purpose
know one's own mind
to know one's own real thoughts, desires, etc.
make up one's mind
to form a definite opinion or decision
never mind
don't be concerned; it doesn't matter
don't be concerned about: never mind the cat: she'll be fine here alone
not to mention: it's cold and dark, never mind the fact that it's raining
on someone's mind
occupying someone's thoughts
worrying someone
out of one's mind
mentally ill; insane
frantic (with worry, grief, etc.)
set one's mind on
to be determined on or determinedly desirous of
take one's mind off
to stop one from thinking about; turn one's attention from
---
mind
noun
The faculty of a human or other animal by which it thinks, perceives, feels, remembers, or desires: studying the relation between the brain and the mind.
A person of great mental ability: the great minds of the century.

a. Individual consciousness, memory, or recollection: I'll bear the problem in mind.

b. A person or group that embodies certain mental qualities: the medical mind; the public mind.

c. The thought processes characteristic of a person or group; psychological makeup: the criminal mind.

a. Opinion or sentiment: He changed his mind when he heard all the facts.

b. Desire or inclination: She had a mind to spend her vacation in the desert.

Focus of thought; attention: I can't keep my mind on work.
A healthy mental state; sanity: losing one's mind.
Philosophy The principle of intelligence or consciousness regarded as an aspect of reality.
verb
mind·ed, mind·ing, minds
verb
transitive
To pay attention to: Mind closely what I tell you.
To be careful about: Mind the icy sidewalk!
To heed in order to obey: The children minded their babysitter.
To take care or charge of; look after: We minded the children while their parents went out. See Synonyms at tend2.

a. To be concerned or annoyed by; care: They don't mind that their guests are arriving late.

b. To object to; dislike: I don't mind doing the chores when I don't feel rushed.

Regional To bring (an object or idea) to mind; remember.

a. To become aware of; notice.

b. Upper Southern US To have in mind as a goal or purpose; intend.
verb
intransitive
To take notice; give heed: The back door tends to slam in the wind, mind.
To behave obediently: I don't want to go shopping if the children won't mind.
To be concerned or troubled; care: "Not minding about bad food has become a national obsession" ( Times Literary Supplement )
To be cautious or careful: You'll slip on the ice if you don't mind.
Origin of mind
Middle English
minde
from
Old English
gemynd
; see
men-
1
in Indo-European roots.
Related Forms:
---
mind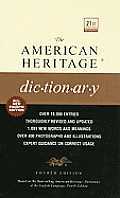 mind
intellect
intelligence
brain
wit
1
reason
These nouns denote the capacity of thinking, reasoning, and acquiring and applying knowledge.
Mind
refers broadly to the capacities for thought, perception, memory, and decision:
"No passion so effectually robs the mind of all its powers of acting and reasoning as fear"
(Edmund Burke).
Intellect
stresses knowing, thinking, and understanding:
"Opinion is ultimately determined by the feelings, and not by the intellect"
(Herbert Spencer).
Intelligence
implies solving problems, learning from experience, and reasoning abstractly:
"The world of the future will be an ever more demanding struggle against the limitations of our intelligence"
(Norbert Wiener).
Brain
suggests strength of intellect:
We racked our brains to find a solution.
Wit
stresses quickness of intelligence or facility of comprehension:
"There is no such whetstone, to sharpen a good wit and encourage a will to learning, as is praise"
(Roger Ascham).
Reason,
the capacity for logical, rational, and analytic thought, embraces comprehending, evaluating, and drawing conclusions:
"Since I have had the full use of my reason, nobody has ever heard me laugh"
(Earl of Chesterfield).
See Also Synonyms at
tend
2
.
---

Noun
(plural minds)
The ability to be aware of things.

There was no doubt in his mind that they would win.

The ability to remember things.

My mind just went blank.

The ability to focus the thoughts.

I can't keep my mind on what I'm doing.

Somebody that embodies certain mental qualities.

He was one of history's greatest minds.

Judgment, opinion, or view.

He changed his mind after hearing the speech.

Desire, inclination, or intention.

She had a mind to go to Paris.
A mind to the madness.

A healthy mental state.

I, ______ being of sound mind and body, do hereby ...
You are losing your mind.

(philosophy) The non-material substance or set of processes in which consciousness, perception, affectivity, judgement, thinking, and will are based.

The mind is a process of the brain.
Verb
(third-person singular simple present minds, present participle minding, simple past and past participle minded)
(now regional) To remember. [from 14th c.]
(now rare except in phrases) To concern oneself with, to pay attention to. [from 15th c.]

You should mind your own business.

(originally and chiefly in negative or interrogative constructions) To dislike, to object to; to be bothered by. [from 16th c.]

I wouldn't mind an ice cream right now.

(now chiefly North America, Ireland) To pay attention to; to listen attentively to, to obey. [from 16th c.]
To pay attention to (something); to keep one's mind on.
To look after, to take care of, especially for a short period of time. [from 17th c.]

Would you mind my bag for me?

(chiefly in imperative) To make sure, to take care (that). [from 17th c.]

Mind you don't knock that glass over.

To be careful about. [from 18th c.]
Shakespeare

I do thee wrong to mind thee of it.
Origin
From Middle English minde, munde, ȝemunde, from Old English mynd, Ä¡emynd ("memory, remembrance; memorial, record; act of commemoration; thought, purpose; consciousness, mind, intellect"), from Proto-Germanic *mundiz, *gamundiz ("memory, remembrance"), from Proto-Indo-European *méntis ("thought"), from Proto-Indo-European *men- ("to think"). Cognate with Old High German gimunt ("mind, memory"), Danish minde ("memory"), Icelandic minni ("memory, recall, recollection"), Gothic 𐌼𐌿𐌽𐌳𐍃 (munds, "memory, mind"), Old English myntan ("to mean, intend, purpose, determine, resolve"), Latin mÄ"ns ("mind, reason"), Albanian mënd ("mind, reason"). More at mint.
---