recall

re·call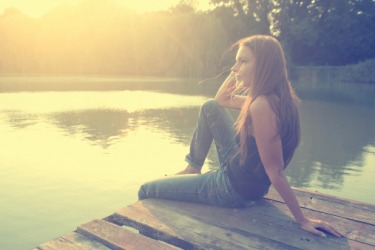 She liked to sit by the lake and recall memories of her first love.
verb
To recall is defined as to bring, call back or remember.

An example of to recall is someone having a memory of their first kiss.
---
recall
to call back; ask or order to return; specif., to ask purchasers to return (an imperfect or dangerous product), often so that a manufacturing defect can be corrected
to bring back to mind; remember
to take back; cancel; annul; revoke; withdraw
to remove from office by the process of recall
to bring (the mind, attention, etc.) back, as to the immediate situation

Old Poet.

to revive
the act of recalling
the ability to remember; memory

Mil.

a signal, as on a bugle or drum, calling soldiers back to camp or ranks
the process of removing, or right to remove, an official from office by popular vote, usually after using petitions to call for such a vote
---
recall
transitive verb
re·called, re·call·ing, re·calls
To ask or order to return: recalled all workers who had been laid off.

a. To remember; recollect: I don't recall her name.

b. To be reminiscent of; seem similar to: a movie that recalls the screwball comedies of the 1940s.

c. To summon back to awareness of or concern with the subject or situation at hand: The opening of the door recalled me from my reverie.

To cancel, take back, or revoke: recall a move in chess.
To bring back; restore: "an atmosphere of penetrating fragrance, the gentle potency of which had recalled her from her death-like faintness" ( Nathaniel Hawthorne )
To subject (an elected official) to a recall.
To request return of (a product) to the manufacturer, as for necessary repairs or adjustments.
noun
The act of recalling or summoning back, especially an official order to return: the recall of the ambassador.
A signal, such as a bugle call, used to summon troops back to their posts.
The ability to remember information or experiences: has total recall of the accident.
The act of revoking: the recall of an answer in a spelling bee.

a. The procedure by which an elected official may be removed from office by popular vote.

b. The right to employ this procedure.

A request by the manufacturer of a product that has been identified as defective to return it, as for necessary repairs or adjustments.
Related Forms:
---
recall

---
recall - Legal Definition
n
A removal of a public official from office by means of a popular vote to prematurely end his or her term of service.
A product manufacturer's requesting the public to return faulty products for replacement or repair, required by the Consumer Safety Act.
---