memory

mem·o·ry

noun
The definition of memory is the power of the brain to recall past experiences or information.

An example of memory is someone remembering the date for their wedding anniversary.
---
memory
noun
pl.
-·ries
the power, act, or process of recalling to mind facts previously learned or past experiences
the total of what one remembers
a person, thing, happening, or act as recalled to mind
the length of time over which remembering extends: a happening within the memory of those still living
commemoration or remembrance: in memory of his father
the fact of being remembered; posthumous reputation
plastic memory

Electronics

a device in a computer, guidance system, etc., designed to accept, store, and recall information or instructions; specif., a random-access memory device
storage or storage capacity as of a computer, disk, etc.
Origin of memory
Middle English
memorie
from Old French from Classical Latin
memoria
from
memor,
mindful, remembering from Indo-European an unverified form
mimoro-,
reduplicated, reduplication of base an unverified form
(s)mer-,
to remember, recall from source merit
---
memory
noun
pl.
mem·o·ries
The mental faculty of retaining and recalling past experience.
The act or an instance of remembering; recollection: spent the afternoon lost in memory.
All that a person can remember: It hasn't happened in my memory.
Something that is remembered: pleasant childhood memories.
The fact of being remembered; remembrance: dedicated to their parents' memory.
The period of time covered by the remembrance or recollection of a person or group of persons: within the memory of humankind.
Computers

a. A unit of a computer that preserves data for retrieval.

b. Capacity for storing information: two gigabytes of memory.

Statistics The set of past events affecting a given event in a stochastic process.
The capacity of a material, such as plastic or metal, to return to a previous shape after deformation.
Immunology The ability of the immune system to respond faster and more powerfully to subsequent exposure to an antigen.
Origin of memory
Middle English
memorie
from
Anglo-French
from
Latin
memoria
from
memor
mindful
; see
(s)mer-
1
in Indo-European roots.
---
memory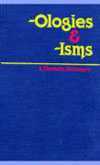 amnesia
a loss or lack of memory.
—amnesiac
,
n.
—amnesie
,
adj.
anamnesis
1.
a reminiscence.
2.
(cap.)
the section of Christian liturgies rehearsing the sacriflee of Christ and ending "Do this in remembrance of me."
—anamnestic
,
adj.
cryptomnesia
the occurrence in consciousness of images not recognized as produced by the memory and its storage of events and scènes.
—cryptomnesic
,
adj.
déjà vu
Psychology.
the illusion of having previously experienced something actually being encountered for the first time.
memoria technica
any mnemonic device or aidememoire, especially a technical device.
mnemonics
the process or technique of improving, assisting, or developing the memory. Also called
mnemotechnics
.
—mnemonic
,
adj.
panmnesia
the belief that every mental impression remains in the memory.
paramnesia
Psychiatry.
a distortion of memory in which fact and fancy are confused.
---
memory

Noun
(countable and uncountable, plural memories)
(uncountable) The ability of an organism to record information about things or events with the facility of recalling them later at will.

Memory is a facility common to all animals.

A record of a thing or an event stored and available for later use by the organism.

I have no memory of that event.

(computing) The part of a computer that stores variable executable code or data (RAM) or unalterable executable code or default data (ROM).

This data passes from the CPU to the memory.

The time within which past events can be or are remembered.

in recent memory; in living memory
Origin
From Anglo-Norman memorie, Old French memoire etc., from Latin memoria ("the faculty of remembering, remembrance, memory, a historical account"), from memor ("mindful, remembering"), related to Ancient Greek μνήμη (mneme, "memory") μέρμερος (mermeros, "anxious"), μέριμνα (merimna, "care, thought"), Old English mimor ("mindful, remembering"). More at mimmer.
---
memory - Computer Definition

A device that stores computer data or programs for subsequent retrieval. In the general sense, the term refers to all forms of on-line storage, including hard disk drives and tape drives. In practice, the term generally refers to a computer's fast semiconductor-based main memory, or random access memory (RAM), as distinguished from its secondary storage, such as hard drives.Virtual memory is disk space pretending to be RAM. See also flash memory, RAM, and ROM.
---
Increasingly, the term memory refers to permanent "non-volatile" storage and not the original meaning. The "flash memory" chips used in USB drives and "memory" cards caused this change because they are both permanent storage, not temporary as explained in the following paragraph. The Original Definition Starting in the 1960s, memory has meant the computer's temporary workspace, which for the past several decades has been a collection of dynamic RAM (DRAM) chips. A major resource in the computer, memory determines the size and number of programs that can be run at the same time, as well as the amount of data that can be processed instantly. To always be clear, avoid using the term memory, and instead use "RAM" for temporary memory and "storage" for permanent memory. RAM capacity in today's computing devices ranges from four to 32GB (gigabytes). Storage goes from 120GB to terabytes (TB). See dynamic RAM, storage vs. memory, USB drive, memory card and flash memory. It All Takes Place in Memory All program execution and data processing takes place in memory, often called "main memory" to differentiate it from the memory chips on other circuit boards in the machine. The program's instructions are copied into memory from storage or the network and then extracted from memory into the CPU's control unit circuit for analysis and execution. The instructions direct the computer or mobile device to input, process and output data. Calculate, Compare and Copy As data are entered into memory, the previous contents of that space are lost. Only in memory can the data be processed (calculated, compared and copied). The results are sent to a screen, printer, storage or the network. Memory Is an Electronic Checkerboard Think of a checkerboard with each square holding one byte of data or instruction. Each square (each byte) has a separate address like a post office box that can be manipulated independently. As a result, the computer can break apart programs into instructions for execution and data records into fields for processing. See byte addressable, early memories and RAM.
Computer Memory Does Not Remember
Oddly enough, memory does not "remember" anything when the power is turned off. So why do they call it memory? Because the first memory did "remember," but today's RAM chips do not. Although there are memory chips that do hold their content permanently (ROMs, EEPROMs, flash memory, etc.), they are used for internal control purposes and data storage, not for processing. To make it even more confusing, it appears that the next generation of memory may again "remember" (see
3D XPoint
and
future memory chips
). See
storage vs. memory
. The main "remembering" memory in a computer system are the hard drives and solid state drives, which are often called "memory devices" (see
storage vs. memory
).
Memory Can Get Clobbered!
Memory is an important resource that cannot be wasted. It must be allocated by the operating system as well as by applications and then released when no longer needed. Errant programs can grab memory and not let go, which results in less and less memory available to other programs. Restarting the computer gives memory a clean slate, which is why rebooting the computer clears up so many problems with applications. In addition, if the operating system has bugs, a malfunctioning application can write into the same memory used by another program, causing unspecified behavior such as the system locking up. If one were able to look into and watch how fast data and instructions are written into and out of memory in the course of a single second, it would become obvious that it works at all is a miracle. Other terms for the computer's main memory are RAM, primary storage and read/write memory. Earlier terms were core and core storage. See
dynamic RAM
,
static RAM
and
memory module
.
---