verb
Observe is defined as to celebrate, to see or watch.

An example of to observe is to celebrate a specific holiday.
An example of to observe is to see a bird fly across the sky.
An example to observe is to watch a butterfly grow, take notes and write up a report on it.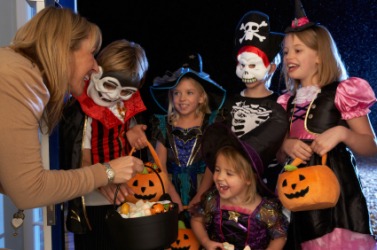 Children observing Halloween.
---
observe definition by Webster's New World
transitive verb
observed, observing
to adhere to, follow, keep, or abide by (a law, custom, duty, rule, etc.)
to celebrate or keep (a holiday, etc.) according to custom

to notice or perceive (something)
to pay special attention to

to arrive at as a conclusion after study
to say or mention casually; remark
to examine and study scientifically
Origin: Middle English observen ; from Old French observer ; from Classical Latin observare, to watch, note ; from ob- (see ob-) plush servare, to keep or hold ; from Indo-European base an unverified form ser-, to watch over, guard from source Sanskrit haraiti, (he) guards
intransitive verb
to take notice
to comment or remark (on or upon)
to act as an observer
Webster's New World College Dictionary Copyright © 2010 by Wiley Publishing, Inc., Cleveland, Ohio. Used by arrangement with John Wiley & Sons, Inc.
---
observe definition by American Heritage Dictionary
verb
ob·served
,
ob·serv·ing
,
ob·serves
verb
, transitive
To be or become aware of, especially through careful and directed attention; notice.
To watch attentively: observe a child's behavior.
To make a systematic or scientific observation of: observe the orbit of the moon.
To say casually; remark.
To adhere to or abide by: observe the terms of a contract.
To keep or celebrate (a holiday, for example): observe an anniversary.
verb
, intransitive
To take notice.
To say something; make a comment or remark.
To watch or be present without participating actively: We were invited to the conference solely to observe.
Origin: Middle English observen, to conform to, from Old French observer, from Latin observāre, to abide by, watch : ob-, over; see ob- + servāre, to keep, watch; see ser-1 in Indo-European roots.
Related Forms: