noun
The definition of an observer is a person watching something, or a member of an aircraft crew or the armed forces who watches and reports.

An example of an observer is a student taking notes on how teachers run their classes.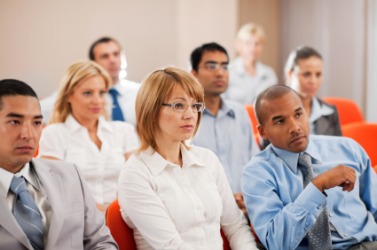 A group of observers at a seminar.
---
observer
noun
a person who observes something; specif.,

a soldier manning an observation post
a person who attends an assembly, convention, etc., not as an official delegate but only to observe and report the proceedings
an official, usually a member of a group, sent by a UN committee to collect and report facts on the situation in a special area

a member of an aircraft crew, other than a pilot, with certain specialized duties and a special rating ()
---
observer
noun
One who observes: an observer of local customs; observers of religious holidays.
One who is sent to observe and report on events or proceedings without directly participating in them.

a. A crew member on a military aircraft who makes observations.

b. A member of an armed force who watches and reports from an observation post.
---
observer
Noun
(plural observers)
One who makes observations, monitors or takes notice

Most impartial observers agreed that Sampras had not served well.

One who adheres or follows laws, guidelines, etc.

I shall be an observer of the local customs.

A person sent as a representative, to a meeting or other function to monitor but not to participate

The UN sent many observers to the country's first elections.

(military) A crew member on an aircraft who makes observations of enemy positions or aircraft

The only crew-member to survive the crash was the Canadian observer.

(military) A sentry etc. manning an observation post

We waited till dusk when the observers' vision was poorest.
---