ser

ser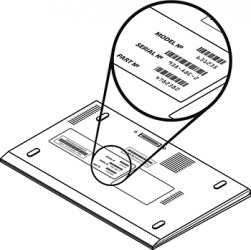 The model, ser (serial), and part numbers are located on the bottom of the laptop.
abbreviation
Ser is an abbreviation for serial, series and sermon.

An example of ser is the unique string of numbers and letters used to identify a product, the seriel number.
An example of ser is a pastor giving a speech about God in church, a sermon.
---
ser
alt. sp. of seer
Origin of ser
Hindi
s?r
ser-
sero-: used before a vowel
---
ser

Usage notes
This is the customary abbreviation of this term as used in legal citation. See, e.g., The Bluebook: A Uniform System of Citation, Nineteenth Edition (2010), "Subdivisions", Table T16, p. 472-73.
---