trouble

trou·ble
noun
Trouble is defined as problems, misfortunes or misbehaving, or a situation that causes worries.

When your car engine is failing, this is an example of trouble.
When you disobey, this is an example of trouble.
When you are worried about the state of your finances, this is an example of money trouble.
verb
To trouble is to cause pain, distress or worry.

When you act in a way that makes your mother concerned about you, this is an example of a situation where you trouble your mother.
---
trouble
transitive verb
-·bled

,

-·bling
to disturb or agitate: troubled waters
to cause mental agitation to; worry; harass; perturb; vex
to cause pain or discomfort to; afflict: my back troubled me
to cause difficulty or inconvenience to; incommode: don't trouble yourself to rise
to pester, annoy, tease, bother, etc.
Origin of trouble
Middle English
trublen
from Old French
trubler
from Vulgar Latin an unverified form
turbulare,
altered (infl. by Classical Latin
turbula,
disorderly group, diminutive of
turba,
crowd) from Late Latin
turbidare,
to trouble, make turbid from Classical Latin
turbidus,
turbid
to make an effort; take pains; bother: don't trouble to return it
a state of mental distress; worry

a misfortune; calamity; mishap
a distressing or difficult happening or situation
a condition of being out of order, needing repair, etc.: tire trouble

a person, circumstance, or event that causes annoyance, distress, difficulty, etc.
public disturbance; civil disorder
effort; bother; pains: to take the trouble to look it up
an illness; ailment; disease
in trouble
Informal
pregnant when unmarried
the Troubles
the civil unrest in Ireland, c. 1919-23
the civil unrest in Northern Ireland, from about 1967
trouble someone for
to ask someone to pass, hand, give, etc. (something) to one
---
trouble
noun
A state of distress, affliction, difficulty, or need: tried to console them in their trouble; got in trouble with the police.
A distressing or difficult circumstance or situation: I've had troubles ever since I took this job.
A cause or source of distress, disturbance, or difficulty: The new recruits were a trouble to him.
Effort, especially when inconvenient or bothersome: went to a lot of trouble to find this book.
A condition of pain, disease, or malfunction: heart trouble; car trouble.

a. Public unrest or disorder.

b. An instance of this; a disturbance.

c. Troubles Any of various conflicts or rebellions in Ireland or Northern Ireland, especially the period of social unrest in Northern Ireland beginning in 1969.
verb
trou·bled, trou·bling, trou·bles
verb
transitive
To afflict with pain or discomfort: My stomach is troubling me.

a. To cause to be anxious or worried: was troubled by the decline in sales.

b. To cause to have emotional or mental problems that interfere with social functioning: a teenager who is troubled and needs help.

To inconvenience; bother: May I trouble you for directions?
To agitate; stir up: winds troubling the waters.
verb
intransitive
To take pains: They trouble over every detail.
Origin of trouble
Middle English
from
Old French
from
troubler
to trouble
from
Vulgar Latin
turbulāre
alteration
(
influenced by
Latin
turbula
small group
) (
diminutive of
turba
crowd
)
of
Late Latin
turbidāre
from
Latin
turbidus
confused
; see
turbid
.
Related Forms:
---
trouble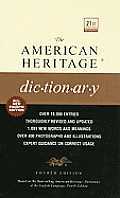 ---

Noun
(plural troubles)
A distressful or dangerous situation.

He was in trouble when the rain started.

A difficulty, problem, condition, or action contributing to such a situation.

The trouble was a leaking brake line.   The trouble with that suggestion is that we lack the funds to put it in motion.   The bridge column magnified the trouble with a slight tilt in the wrong direction.

A violent occurrence or event.

the troubles in Northern Ireland

Efforts taken or expended, typically beyond the normal required.

It's no trouble for me to edit it.

A malfunction.

He's been in hospital with some heart trouble.   My old car has engine trouble.

Liability to punishment; conflict with authority.

He had some trouble with the law.

(mining) A fault or interruption in a stratum.
Usage notes
Verbs often used with "trouble": make, spell, stir up, ask for, etc.
Verb
(third-person singular simple present troubles, present participle troubling, simple past and past participle troubled)
Origin
Verb is from Middle English troublen, trublen, turblen, troble, from Old French troubler, trobler, trubler, metethetic variants of Old French tourbler, torbler, turbler, from Medieval Latin *turbulāre, from Latin turbula ("disorderly group, a little crowd or people"), diminutive of turba ("stir, crowd"). The noun is from Middle English truble, troble, from Old French troble, from the verb.
---