happiness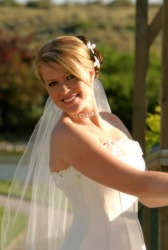 The brides faces reflects her happiness on her wedding day.
noun
The definition of happiness is the state of joy, peace and tranquility.

An example of happiness is a bride's feeling of joy on her wedding day.
---
Happiness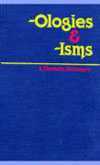 ataraxia
a state of tranquility free from anxiety and emotional disturbance. —
ataractic, ataraxic,
adj.
athedonia
an inability to be happy. —
athedonic,
adj.
cheromania
an extreme love for gaiety.
cherophobia
an abnormal fear of gaiety.
eudemonics, eudaemonics
1.
an art or means of acquiring happiness; eudemonism.
2.
the theory of happiness. —
eudemonia,
n.
—
eudemonic, eudemonical,
adj.
eudemonism, eudaemonism
Ethics.
a moral system based upon the performance of right actions to achieve happiness. —
eudemonist, eudaemonist,
n.
euphoria
1.
a state of happiness and well-being.
2.
Psychiatry.
an exaggerated state of happiness, with no foundation in truth or reality. —
euphoric,
adj.
jocundity
the quality or condition of being merry or cheerful. —
jocund,
adj.
jovialist
Obsolete,
a person who leads a merry life.
joviality
1.
the quality or state of being merry or jovial.
2.
festivity.
jucundity
Obsolete.
the condition or act of being pleasant.
macarism
the practice of making others happy through praise and felicitation. —
macarize,
v.
---
happiness

Noun
(uncountable)
(archaic) Good luck; good fortune; prosperity.
Fortuitous elegance; unstudied grace; "" used especially of language.

Some beauties yet no precepts can declare, For there's a happiness, as well as care. "" Alexander Pope.
Usage notes
Happiness is generic, and is applied to almost every kind of enjoyment.
Origin
From happy +"Ž -ness.
---