misery

mis·er·y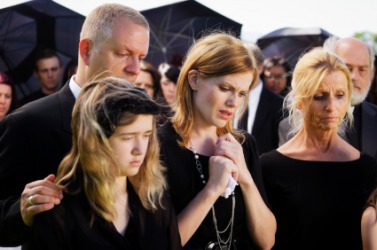 A family in misery.
noun
Misery is defined as the condition of suffering.

An example of misery is living during a war without enough water or food.

Misery means an extremely unhappy feeling.

An example of misery is the sadness someone feels after a family member dies.
---
misery
noun
pl.
-·er·ies
a condition of great wretchedness or suffering because of pain, sorrow, poverty, etc.; distress
a cause of such suffering; pain, sorrow, poverty, squalor, etc.

Dial.

a pain (in some part of the body)
Origin of misery
Middle English
miserie
from Old French from Classical Latin
miseria
from
miser,
wretched
---
misery
noun
pl.
mis·er·ies
a. The state of suffering and want as a result of physical circumstances or extreme poverty.

b. Mental or emotional unhappiness or distress: "Our happiness or misery depends on our dispositions, and not on our circumstances" ( Martha Washington )

A cause or source of suffering: the miseries of adolescence.
Informal A physical ache or ailment.
Origin of misery
Middle English
miserie
from
Old French
from
Latin
miseria
from
miser
wretched
---
misery

---