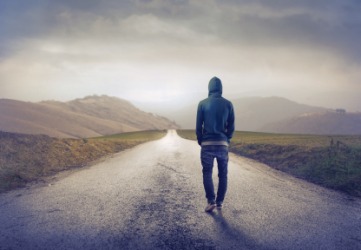 One mans desolation.
noun
Desolation is defined as the state of being uninhabited, lonely or dreary.

An example of desolation is the situation of a person who is lost in a desert.
---
desolation
a making desolate; laying waste
a desolate condition
lonely grief; misery
loneliness
a desolate place
Origin of desolation
Middle English
desolacioun
from Old French
desolation
from Ecclesiastical Late Latin
desolatio
---
desolation
noun
The act or an instance of desolating.
The state of being desolate.
Devastation; ruin: a drought that brought desolation to the region.

a. The state of being abandoned or forsaken; loneliness: a sense of utter desolation following the death of his parents.

b. Wretchedness; misery.
---
desolation

Origin
From Old French desolacion, from Latin dēsōlātiō.
See also:
désolation
---