task

task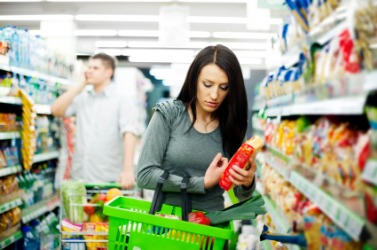 A woman performs the task of shopping.
noun
Task is something that has to be done.

An example of a task is going to the supermarket or mailing a letter.
verb
To task is to drain someone's resources or to assign someone to do a particular job.

An example of task is when a child took all his parent's energy.
An example of task is when you assign Joe the job of taking out the garbage.
---
task
a piece of work assigned to or demanded of a person
any piece of work
an undertaking involving labor or difficulty
Origin of task
Middle English
taske
from Norman French
tasque
(OFr
tasche
) from Medieval Latin
tasca
, for
taxa
, a tax from Classical Latin
taxare
, to rate, value, tax
to assign a task to; require or demand a piece of work of
to put a burden on; strain; overtax
take someone to task
to reprimand or scold someone
---
task
noun
A piece of work assigned or done as part of one's duties.
A difficult or tedious undertaking: Finding qualified people to fill these specialized roles was a real task.
A function to be performed; an objective: It is our task to renew consumer confidence.
transitive verb
tasked, task·ing, tasks
To assign a task to or impose a task on: The agency was tasked with creating an advertising campaign.
Archaic To subject to strain or hardship: "The Professor's household was a modest one, and yet it tasked his ideas to keep it up to his wife's standard" ( Edith Wharton )
Origin of task
Middle English
taske
imposed work, tax
from
Old North French
tasque
from
Vulgar Latin
tasca
alteration of
taxa
from
Latin
taxāre
to feel, reproach, reckon
; see
tax
.
---
task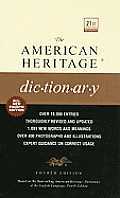 task
job
1
chore
stint
1
assignment
These nouns denote a piece of work that one must do. A
task
is a well-defined responsibility that is usually imposed by another and that may be burdensome:
I stayed at work late to finish the task at hand.
Job
often suggests a specific short-term undertaking:
"did little jobs about the house with skill"
(W.H. Auden).
Chore
generally denotes a minor, routine, or odd job:
The farmer's morning chores included milking the cows.
Stint
refers to a person's prescribed share of work:
Her stint as a lifeguard usually consumes three hours a day.
Assignment
generally denotes a task allotted by a person in authority:
His homework assignment involved writing an essay.
---

Usage notes
Adjectives often applied to "task": difficult, easy, simple, hard, tough, complex, not-so-easy, challenging, complicated, tricky, formidable, arduous, laborious, onerous, small, big, huge, enormous, tremendous, gigantic, mammoth, colossal, gargantuan, social, intellectual, theological, important, basic, trivial, unpleasant, demanding, pleasant, noble, painful, grim, responsible, rewarding, boring, ungrateful, delightful, glorious, agreeable.
Verb
(third-person singular simple present tasks, present participle tasking, simple past and past participle tasked)
To assign a task to, or impose a task on.

On my first day in the office, I was tasked with sorting a pile of invoices.
---
task - Computer Definition
---