undertaking
un·der·tak·ing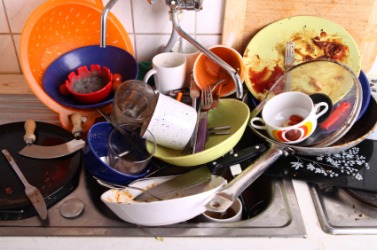 Washing these dishes will be quite an undertaking.
noun
The definition of an undertaking is a task or an agreement to do something.

An example of an undertaking is the act of washing dishes.
An example of an undertaking is a promise to watch a friend's child.
---
undertaking
something undertaken; task; charge; enterprise
a promise; guarantee
the business of an undertaker (sense )
the act of one who undertakes some task, responsibility, etc.
---
undertaking
noun
A task or venture undertaken: Climbing the mountain was a dangerous undertaking.
The action of beginning a task or venture: the undertaking of the expedition.
A guaranty, pledge, or promise: gave an undertaking that he would not disclose trade secrets.
The profession or duties of a funeral director.
---
undertaking

Noun
(plural undertakings)
Verb
Present participle of undertake.
Part or all of this entry has been imported from the 1913 edition of Webster's Dictionary, which is now free of copyright and hence in the public domain. The imported definitions may be significantly out of date, and any more recent senses may be completely missing.
---