adjective
The definition of engaging is something interesting or fascinating.

When someone becomes involved in a vigorous and interesting debate, this is an example of an engaging debate.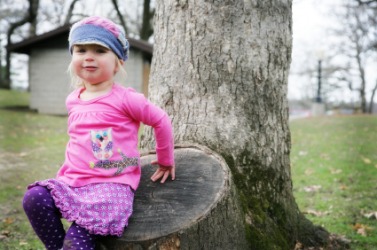 An engaging little girl.
---
engaging
adjective
attractive; pleasant; winning; charming
---
engaging
---
engaging
Adjective
(comparative more engaging, superlative most engaging)
That engages the attention; engrossing, interesting; enthralling.

I found the first of the Harry Potter books a very engaging read.

Charming; attractive, especially of a manner or behaviour.

Beauty, of course, and a bright, engaging personality — or at least the ability to fake one — are prerequisites for entering the Miss World competition.
Verb
Present participle of engage.
---
engaging
Variant of engage
transitive verb
engaged, engaging
Obsolete

to give or assign as security for a debt, etc.
to bind (oneself) by a promise; pledge; specif. (now only in the passive), to bind by a promise of marriage; betroth: he is engaged to Ann
to arrange for the services of; hire; employ: to engage a lawyer
to arrange for the use of; reserve: to engage a hotel room
to draw into; involve: to engage him in conversation
to attract and hold (the attention, etc.)
to employ or keep busy; occupy: reading engages his spare time
to enter into conflict with (the enemy)

to interlock with or cause to come into frictional driving contact with
to mesh together: engage the gears

Obsolete

to entangle; ensnare
Origin of engage
Middle English
engagen
; from Old French
engagier
: see en- and amp; gage
intransitive verb
to pledge oneself; promise; undertake; agree: to engage to do something
to occupy or involve oneself; take part; be active: to engage in dramatics
to enter into conflict
to interlock; mesh