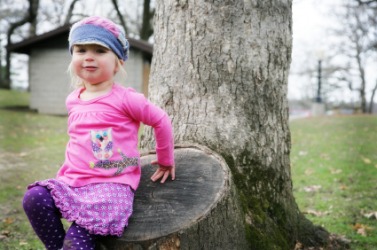 An engaging little girl.
adjective
The definition of engaging is something interesting or fascinating.

When someone becomes involved in a vigorous and interesting debate, this is an example of an engaging debate.
---
engaging
attractive; pleasant; winning; charming
---
engaging
adjective
Charming; attractive: an engaging smile.
Related Forms:
---
engaging

Verb
Present participle of engage.
---