verb
Undertake means to start something or agree to do something.

An example of to undertake is to begin a journey.
An example of to undertake is to sign a contract for a new job.

To undertake is defined as to manage funerals and burials.

An example of to undertake is run a funeral home.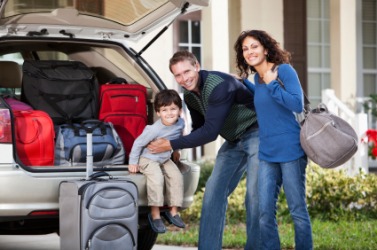 A family about to undertake a journey.
---
undertake definition by Webster's New World
transitive verb
undertook, undertaken, undertaking
to take upon oneself; agree to do; enter into or upon (a task, journey, etc.)
to give a promise or pledge that; contract: he undertook to be their guide
to promise; guarantee
to make oneself responsible for; take over as a charge
Origin: Middle English undertaken: see under- and amp; take
intransitive verb
Archaic

to take on responsibility, pledge oneself, guarantee, or be surety (for)
☆

Informal

to work as an undertaker (sense )
Webster's New World College Dictionary Copyright © 2010 by Wiley Publishing, Inc., Cleveland, Ohio. Used by arrangement with John Wiley & Sons, Inc.
---
undertake definition by American Heritage Dictionary
verb
un·der·took
,
un·der·tak·en
,
un·der·tak·ing
,
un·der·takes
verb
, transitive
To take upon oneself; decide or agree to do: undertake a task.
To pledge or commit oneself: undertake to care for an elderly relative.
To set about; begin.
Obsolete To accept combat with.
verb
, intransitive
Archaic
To make oneself responsible. Used with for.