procedure

pro·ce·dure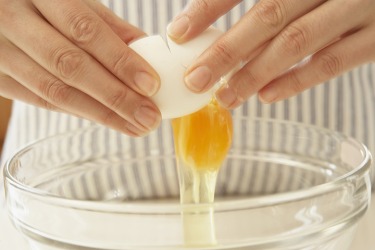 Breaking an egg into a bowl is part of the procedure when making scrambled eggs.
noun
The definition of procedure is order of the steps to be taken to make something happen, or how something is done.

An example of a procedure is cracking eggs into a bowl and beating them before scrambling them in a pan.
---
procedure
the act, method, or manner of proceeding in some action; esp., the sequence of steps to be followed
a particular course of action or way of doing something
the established way of carrying on the business of a legislature, law court, etc.
Origin of procedure
French
procédure
from Middle French from
proceder:
see proceed
---
procedure
noun
A manner of proceeding; a way of performing or effecting something: standard procedure.

a. A series of steps taken to accomplish an end: a medical procedure; evacuation procedures.

b. Computers A set of instructions that performs a specific task; a subroutine or function.

a. A set of established forms or methods for conducting the affairs of an organized body such as a business, club, or government.

b. Law The set of rules under which litigation is conducted, especially in contrast to the set of substantive legal principles that determine the merits of legal controversies and disputes.
Origin of procedure
French
procédure
from
Old French
from
proceder
to proceed
; see
proceed
.
---
procedure

Noun
(countable and uncountable, plural procedures)
---
procedure - Computer Definition

Synonymous with routine. See also routine.
---
(1) Manual procedures are human tasks.
(2) Machine procedures are lists of programs or operating system functions to be executed. A mainframe uses job control language (JCL). Unix systems use shell scripts. Windows machines use batch files.
(3) In programming, a procedure is another term for a subroutine or function.
---
procedure - Legal Definition
n
A specific course of action; the machinery by which a suit is carried on; the mechanics of the legal process; written rules for legal proceedings, whether criminal or civil, codified in rule books such as the Federal Rules of Civil Procedure. 
civil procedure
A procedure to determine the rights of the parties, as distinguished from a criminal procedure.
criminal procedure
The process by which the government imposes penalties for criminal behavior through the devices of arrest, trial, and punishment of the convicted criminal.
---