scheme

scheme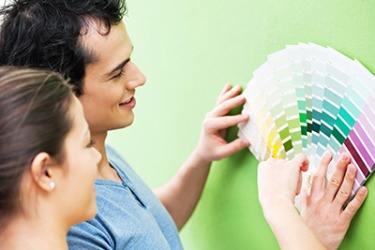 After painting the walls a fresh shade of green, Antonio and Sarah decided on a color scheme for the rest of the house.
noun
The definition of a scheme is a plot or a plan to achieve some action.

An example of a scheme is a plot to defraud your boss.
verb
To scheme is to plot or plan to do something.

An example of scheme is when you and your friend meet to talk about how you are going to get away with skipping school.
---
scheme
a carefully arranged and systematic program of action for attaining some object or end
a secret or underhanded plan; plot
a visionary plan or project

an orderly combination of things on a definite plan; system: a color scheme
an outline or diagram showing different parts or elements of an object or system
an analysis or summary in outline or tabular form
an astrological diagram
Origin of scheme
Classical Latin
schema
from Classical Greek
sch?ma
(gen.
sch?matos
), a form, appearance, plan, akin to
schein, echein
, to hold, have from Indo-European base an unverified form
se?h-
, to hold, hold fast, conquer from source school, Sanskrit
sáhas
, power, victory, Gothic
sigis
, German
sieg
, victory
transitive verb
schemed

,

schem′ing
to make a scheme for; plan as a scheme; devise
to plan in a deceitful way; plot
to make schemes; form plans
to plot; intrigue
---
scheme
noun
A systematic plan of action: "Did you ever carry out your scheme of writing a series of sonnets embodying all the great epochs of art?" ( Edith Wharton ) See Synonyms at plan.
A secret or devious plan; a plot: a scheme to defraud investors.
An orderly plan or arrangement of related parts: an irrigation scheme with dams, reservoirs, and channels.
A chart, diagram, or outline of a system or object.
verb
schemed, schem·ing, schemes
verb
transitive
To contrive a plan or scheme for; plot: scheming their revenge.
verb
intransitive
To make plans, especially secret or devious ones.
Origin of scheme
Latin
schēma
figure
from
Greek
skhēma
; see
segh-
in Indo-European roots.
Related Forms:
---
scheme

Usage notes
In the US, generally has devious connotations, while in the UK, frequently used as a neutral term for projects: "The road is closed due to a pavement-widening scheme."
Verb
(third-person singular simple present schemes, present participle scheming, simple past and past participle schemed)
(intransitive) To plot, or contrive a plan.
Origin
From Medieval Latin schÄ"ma ("figure, form"), from Ancient Greek σχῆμα (skhÄ"ma).
Proper noun
A programming language, one of the two major dialects of Lisp.
---
scheme - Computer Definition
A LISP dialect developed at MIT and Indiana University. TI developed a personal computer version of Scheme called "PC Scheme." See Script-Fu.
---