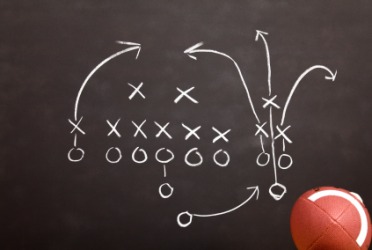 A game plan for football.
---
game plan
the strategy planned before a game, esp. a football game
any long-range strategy to reach an objective
---
game plan
noun
Sports The strategy devised before or used during an event.
A strategy for reaching an objective: "Harvey decided the best game plan was to stay loose" (Cyra McFadden).
---
game plan
---