plan

plan-
A couple pointing to blueprint plans.
noun
The definition of a plan is a document, program or diagram that shows how to proceed.

An example of a plan is a list of tasks for accomplishing a project.
verb
To plan is defined as to develop a scheme or program to get something done.

An example of to plan is a teacher coming up with the curriculum for her class.
---
plan
a drawing or diagram showing the arrangement in horizontal section of a structure, piece of ground, etc.

a scheme or program for making, doing, or arranging something; project, design, schedule, etc.
a method of proceeding

any outline or sketch
in perspective, any of several planes thought of as perpendicular to the line of sight and between the eye and the object
Origin of plan
Fr, plan, plane, foundation: merging of
plan
( from Classical Latin
planus:
see plain) with Middle French
plant
from Italian
pianta
from Classical Latin
planta,
sole of the foot: see plant
transitive verb
planned

,

plan′ning
to make a plan of (a structure, piece of ground, etc.)
to devise a scheme for doing, making, or arranging
to have in mind as a project or purpose
plan-
plano- (sense ): used before a vowel
---
plan
noun
An orderly or step-by-step conception or proposal for accomplishing an objective: a plan for improving math instruction.
A proposed or intended course of action: had no plans for the evening.
A systematic arrangement of elements or important parts; a configuration or outline: a seating plan; the plan of a story.
A drawing or diagram made to scale showing the structure or arrangement of something.
In perspective rendering, one of several imaginary planes perpendicular to the line of vision between the viewer and the object being depicted.
A program or policy stipulating a service or benefit: a pension plan.
verb
planned, plan·ning, plans
verb
transitive
To formulate a scheme or program for the accomplishment, enactment, or attainment of: plan a campaign.
To have as a specific aim or purpose; intend: They plan to buy a house.
To draw or make a graphic representation of.
verb
intransitive
To make plans.
Origin of plan
French
alteration
(
influenced by
plan
flat surface
)
of
plant
ground plan, map
from
planter
to plant
from
Latin
plantāre
from
planta
sole of the foot
; see
plat-
in Indo-European roots.
Related Forms:
plan-
---
plan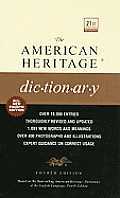 plan
blueprint
design
project
scheme
strategy
These nouns denote a method or program in accordance with which something is to be done or accomplished:
has no vacation plans; a blueprint for reorganizing the company; social conventions of human design; an urban-renewal project; a new scheme for conservation; a strategy for survival.
---

Proper noun
(nautical, military) The People's Liberation Army Navy.
(US) A particular standardized examination taken by high-school students.
---