form

-form
noun
The definition of form is the shape of a person, animal or thing or a piece of paperwork that needs to be filled out.

An example of form is the circular shape of an apple.
An example of form is a job application.
verb
Form is defined as to make or construct something.

An example of form is to build a statue out of clay.
---
form
the shape, outline, or configuration of anything; structure as apart from color, material, etc.

the body or figure of a person or animal
a model of the human figure, esp. one used to display or fit clothes

anything used to give shape to something else; mold; specif., a temporary structure of boards or metal into which concrete is poured to set
the particular mode of existence a thing has or takes: water in the form of vapor

arrangement; esp., orderly arrangement; way in which parts of a whole are organized; pattern; style
a specific arrangement, esp. a conventional one

a way of doing something requiring skill; specif., the style or technique of an athlete, esp. when it is the standard or approved one
a customary or conventional way of acting or behaving; ceremony; ritual; formality
a fixed order of words; formula: the form of a wedding announcement
a printed document with blank spaces to be filled in: an application form
a particular kind, type, species, or variety: man is a form of animal life
physical or mental condition with respect to one's performance or effectiveness: in good form for the game

racing form
what is or was to be expected, based on past performances: to react according to form

the lair or hiding place of a hare, etc.
a long, wooden bench without a back, as formerly in a schoolroom
a grade or class in some private schools and in British secondary schools

Archaic

beauty

Gram.

any of the different variations in which a word may appear due to changes of inflection, spelling, or pronunciation: "am" is a form of the verb "be"

Linguis.

linguistic form

Philos.

the ideal nature or essential character of a thing as distinguished from its material manifestation; specif., in Plato, an idea (sense )

Printing

the type, engravings, etc. locked in a frame, or chase, for printing or plating
Origin of form
Middle English
forme
from Old French from Classical Latin
forma
, a shape, figure, image from uncertain or unknown; perhaps (via Etr) Classical Greek
morph?
to give shape or form to; fashion; make, as in some particular way
to mold or shape by training and discipline; train; instruct
to develop (habits)
to think of; frame in the mind; conceive
to come together into; organize into: to form a club
to make up; act as; create out of separate elements; constitute: thirteen states formed the original Union

Gram.

to build (words) from bases, affixes, etc.
to construct or make up (a phrase, sentence, etc.)
Origin of form
ME
formen
< OFr
fourmer
< L
formare
< the
n
.
to be formed; assume shape
to come into being; take form
to take a definite or specific form or shape
good (or bad) form
conduct in (or not in) accord with social custom
-form
having the form of; shaped like: dentiform
having (a specified number of) forms: triform
Origin of -form
Old French
-forme
from Classical Latin
forma
, form
---
form
noun
a. The shape and structure of an object: the form of a snowflake.

b. The body or outward appearance of a person or an animal; figure: In the fog we could see two forms standing on the bridge.

c. A model of the human figure or part of it used for displaying clothes.

d. A mold for the setting of concrete.

a. The way in which a thing exists, acts, or manifests itself: an element usually found in the form of a gas.

b. Philosophy The essential or ideal nature of something, especially as distinguished from its matter or material being.

a. A kind, type, or variety: A cat is a form of mammal.

b. Botany A subdivision of a variety usually differing in one trivial characteristic, such as flower color.

a. Method of arrangement or manner of coordinating elements in verbal or musical composition: presented my ideas in outline form; a treatise in the form of a dialogue.

b. A particular type or example of such arrangement: The essay is a literary form.

a. Procedure as determined or governed by regulation or custom: gave his consent solely as a matter of form.

b. Manners or conduct as governed by etiquette, decorum, or custom: Arriving late to a wedding is considered bad form.

c. A fixed order of words or procedures, as for use in a ceremony: "As they had never had a funeral aboard a ship, they began rehearsing the forms so as to be ready" ( Arthur Conan Doyle )

d. A document with blanks for the insertion of details or information: insurance forms.

a. Performance considered with regard to acknowledged criteria: a musician at the top of her form.

b. A pattern of behavior or performance: remained true to form and showed up late.

c. Fitness, as of an athlete or animal, with regard to health or training: a dog in excellent form.

d. A racing form.

A grade in a British secondary school or in some American private schools: the sixth form.

a. A linguistic form.

b. The external aspect of words with regard to their inflections, pronunciation, or spelling.

a. Chiefly British A long seat; a bench.

b. The lair or resting place of a hare.
verb
formed, form·ing, forms
verb
transitive
a. To give form to; shape: form clay into figures.

b. To make or fashion by shaping: form figures out of clay.

c. To develop in the mind; conceive: Her reading led her to form a different opinion.

a. To arrange oneself in: Holding out his arms, the cheerleader formed a T. The acrobats formed a pyramid.

b. To organize or arrange: The environmentalists formed their own party.

c. To fashion, train, or develop by instruction, discipline, or precept: formed the recruits into excellent soldiers.

a. To come to have; develop or acquire: He formed the habit of walking to work.

b. To enter into (a relationship): They formed a friendship.

To constitute or compose, especially out of separate elements: the bones that form the skeleton.

a. To produce (a tense, for example) by inflection: form the pluperfect.

b. To make (a word) by derivation or composition.
verb
intransitive
To become formed or shaped: Add enough milk so the dough forms easily into balls.
To come into being by taking form; arise: Clouds will form in the afternoon.
To assume a specified form, shape, or pattern: The soldiers formed into a column.
Origin of form
Middle English
forme
from
Latin
fōrma
possibly
(
via Etruscan
)
from
Greek
morphē
Related Forms:
-form
suffix
Having the form of: plexiform.
Origin of -form
New Latin
-fōrmis
from
Latin
fōrma
form
---
form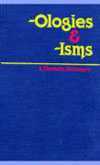 allomerism
variability of a chemical compound in which there is no variation in crystalline form. —
allomeric,
adj.
amorphism
the quality of being shapeless. Also,
Rare.
amorphy
. —
amorphic,
adj.
anamorphism
a distorted image of an object, as in anamorphic art. Also
anamorphosis
. —
anamorphic,
adj.
anamorphoscope
a cylindrical mirror for correcting the distorted image created by anamorphism.
anamorphosis
anamorphism.
decussation
the state of being in the form of an X. See also
joining
.
geomorphology
Physical Geography.
the study of the characteristics, origins, and development of land forms. —
geomorphologist,
n.
—
geomorphologic, geomorphological,
adj.
gibbosity
the state or condition of being curved, especially convexly. —
gibbous,
adj.
hemitery
any minor malformation.
heteromorphism
1
. the quality of differing in form from the standard or norm.
2
. the condition of existing in different forms at different stages of development, as certain insects. —
heteromorphic,
adj.
idiomorphism
the state or quality of having a peculiar or characteristic form; uniqueness or individuality in form. —
idiomorphic,
adj.
incorporealism
the state of having no material body or form. —
incorporeity,
n.
morphogenesis
the origin(s) of the various aspects of the form of an organism. Also called
morphogeny
. —
morphogenetic,
adj.
morphography
the scientific description of form. —
morphographer,
n.
—
morphographic,
adj.
morphology
1
. the study of the form or structure of anything.
2
. the branch of biology that studies the form and structure of plants and animals. See also geomorphology. —
morphologist,
n.
—
morphologic, morphological,
adj.
morphometry
the process or technique of measuring the external form of an object. —
morphometrical,
adj.
morphonomy
the study of the laws governing form in nature. —
morphonomic,
adj.
morphophyly
the study of the phylogeny of forms.
omniformity
the state or quality of having every form. —
omniform,
adj.
orthogonality
the state or quality of being right-angled or perpendicular. —
orthogonal,
adj.
palingenesis
1
. the phase in the development of an organism in which its form and structure pass through the changes undergone in the evolution of the species.
2
. the morphological and structural changes that occur during insect development. Also
palingenesia, palingenesy.
—
palingenetic,
adj.
promorphology
the branch of morphology that studies the forms of organisms from a mathematical point of view. —
promorphologist,
n.
—
promorphological
adj.
schematism
the form, disposition, or outline of a thing or concept. —
schematist,
n.
tectology
a branch of morphology that regards an organism as made up of other organisms. —
tectological,
adj.
tetramorphism
the property of displaying four different forms. —
tetramorph,
n.
—
tetramorphic,
adj.
trimorphism
the state or quality of occurring in three distinct forms, usually at different stages of development, as certain plants, organisms, etc. —
trimorphic, trimorphous,
adj.
---
form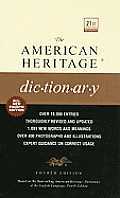 form
figure
shape
configuration
contour
profile
These nouns refer to the external outline of a thing.
Form
is the outline and structure of a thing as opposed to its substance:
a brooch in the form of a lovers' knot.
Figure
refers usually to form as established by bounding or enclosing lines:
The cube is a solid geometric figure.
Shape
implies three-dimensional definition that indicates both outline and bulk or mass:
"He faced her, a hooded and cloaked shape"
(Joseph Conrad).
Configuration
stresses the pattern formed by the arrangement of parts within an outline:
The map shows the configuration of North America, with its mountains, rivers, and plains.
Contour
refers especially to the outline of a three-dimensional figure:
I traced the contour of the bow with my finger.
Profile
denotes the outline of something viewed against a background and especially the outline of the human face in side view:
The police took a photograph of the mugger's profile.
---

---
form - Computer Definition
(1) A paper form used for printing.
(2) A formatted screen display designed for a particular application. See forms software.
---
form - Legal Definition
n
A standard legal document sold or published to be used as a model, or to be prepared by filling in blanks; the outward appearance of something, as opposed to its substance.
---