frolic

frol·ic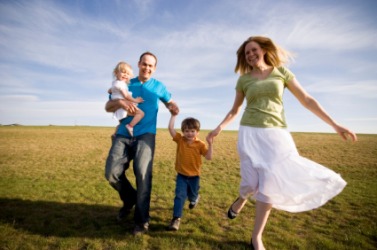 A family frolics in a field.
verb
The definition of frolic is to play or engage in lighthearted merriment.

When you play around in a swimming pool, splashing and having a good time, this is an example of frolic.
---
frolic
Archaic
full of fun and pranks; merry
Origin of frolic
Dutch
vroolijk
from Middle Dutch
vr?
, merry, akin to German
froh
, probably from Indo-European base an unverified form
preu-
, to leap from source frog
a playful trick; prank
a lively party or game
merriment; gaiety; fun
intransitive verb
-·icked

,

-·ick·ing
to make merry; have fun
to play or romp about in a happy, carefree way
---
frolic
noun
Playful behavior or merriment: fun and frolic.
A playful movement or act.
A sexual act or encounter: "his frolics with silver screen divas" ( Michael Blaine )
intransitive verb
frol·icked, frol·ick·ing, frol·ics
To move about or behave playfully; romp: dogs frolicking in the park.
To engage in lovemaking.
adjective
Archaic
Merry.
Origin of frolic
From
Dutch
vrolijk
merry
from
Middle Dutch
vrolijc
vro
happy
-lijc
-like
; see
līk-
in Indo-European roots.
Related Forms:
---
frolic

---
frolic - Legal Definition
n
In tort law: of an employee, that he or she, during business hours, deviated from the scope of employment to the extent that the employer will not be held responsible for harm resulting from the employee's actions. The term typically refers to circumstances in which the employee pursued a personal interest during the hours of employment.
---