reverie

rev·er·ie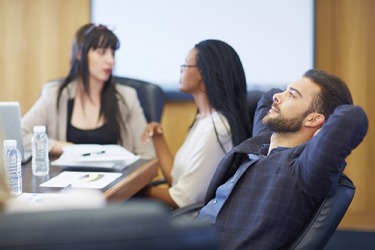 Vince got lost in reverie during the boring meeting, thinking about his upcoming fishing trip in the mountains.
noun
Reverie is a state where you are lost in thoughts and daydreams.

An example of reverie is when you aren't paying attention to what is going on around you because you are daydreaming about going on vacation.
---
reverie
dreamy thinking or imagining, esp. of agreeable things; fanciful musing; daydreaming
a dreamy, fanciful, or visionary notion or daydream
Origin of reverie
French
rêverie
from MFr, delirium from
rever,
roam: see rave
---
reverie
noun
A state of abstracted musing; daydreaming.
A daydream: "I felt caught up in a reverie of years long past" ( William Styron )
Origin of reverie
Middle English
revelry
from
Old French
from
rever
to dream
---
reverie

Origin
From Old French reverie ("revelry"), from resver ("to dream, to rave"), of uncertain origin. Compare rave.Attested as "caper, frolic," from 14thC; as "daydreaming" from 1657.
---