noun
The definition of a daydream is a fantasy or series of pleasant thoughts you have when awake that helps you to escape from reality.

If you hate your job and sit in a boring meeting fantasizing about winning the lottery and walking out, this is an example of a daydream.
verb
Daydream is defined as to imagine or fantasize.

When you imagine winning the lottery and quitting your job during a boring meeting, this is an example of when you daydream.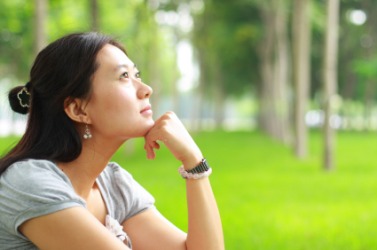 A young woman daydreaming.
---
daydream definition by Webster's New World
noun
a pleasant, dreamlike thinking or wishing; reverie
a pleasing but visionary notion or scheme
intransitive verb
to have daydreams
Webster's New World College Dictionary Copyright © 2010 by Wiley Publishing, Inc., Cleveland, Ohio. Used by arrangement with John Wiley & Sons, Inc.
---
daydream definition by American Heritage Dictionary
noun
A dreamlike musing or fantasy while awake, especially of the fulfillment of wishes or hopes.
intransitive verb
day·dreamed
or
day·dreamt
,
day·dream·ing
,
day·dreams
To have dreamlike musings or fantasies while awake.
Related Forms: