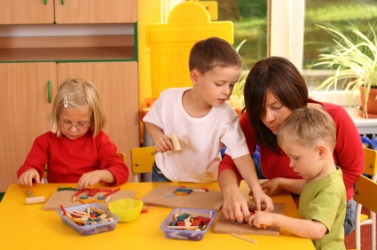 Children at a day care center.
Licensed from iStockPhoto
---
daytime care given to preschool children or to school children after school or during vacation, as at a day-care center, or to the elderly, as at a social agency
Webster's New World College Dictionary
Copyright © 2010 by Wiley Publishing, Inc., Cleveland, Ohio.
Used by arrangement with John Wiley & Sons, Inc.
day-care
Variant of day care
daytime care given to preschool children or to school children after school or during vacation, as at a day-care center, or to the elderly, as at a social agency