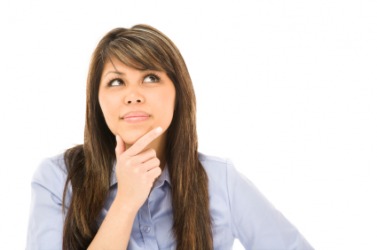 What is this woman trying to envision?
verb
Envision is defined as to imagine.

An example of envision is to daydream about a vacation on the beach.
---
envision
to imagine (something not yet in existence); picture in the mind
Origin of envision
en- + vision
---
envision
transitive verb
en·vi·sioned, en·vi·sion·ing, en·vi·sions
To picture in the mind; imagine.
---
envision

Verb
(third-person singular simple present envisions, present participle envisioning, simple past and past participle envisioned)
Origin
From the Latin visionem, a sight or thing seen.
---