verb
To envisage is defined as to imagine something for the future.

An example of envisage is to picture what your life will be like in the future.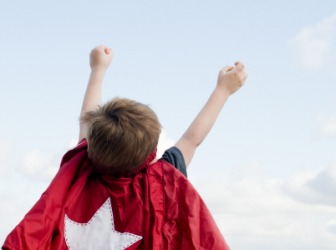 A child envisaging himself as a superhero.
---
envisage definition by Webster's New World
transitive verb
envisaged, envisaging
Rare

to face; confront
to form an image of in the mind; visualize; imagine
Origin: French envisager: see en- and amp; visage
Webster's New World College Dictionary Copyright © 2010 by Wiley Publishing, Inc., Cleveland, Ohio. Used by arrangement with John Wiley & Sons, Inc.
---
envisage definition by American Heritage Dictionary
transitive verb
en·vis·aged
,
en·vis·ag·ing
,
en·vis·ag·es
To conceive an image or a picture of, especially as a future possibility: envisaged a world at peace.
To consider or regard in a certain way.
Origin: French envisager : Old French en-, in; see en-1 + Old French visage, face; see visage.