meditation

med·i·ta·tion
noun
The definition of meditation is the state of sitting quietly clear of thoughts.

An example of meditation is someone sitting quietly and focusing only on their breath.
---
meditation
act of meditating; deep, continued thought
solemn reflection on sacred matters as a devotional act
[often pl.] oral or written material, as a sermon, based on meditation
the practice of quieting the mind by focusing one's attention on one's regular breathing, on a mantra, etc., for the purpose of deepening one's spiritual awareness, reducing stress, etc.
Origin of meditation
Middle English
meditacioun
from Old French and L: Old French
meditation
from Classical Latin
meditatio
---
meditation
noun
a. The act or process of meditating.

b. A devotional exercise of or leading to contemplation.

A contemplative discourse, usually on a religious or philosophical subject.
Related Forms:
med′i·ta′tion·al

adjective
---
meditation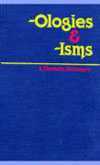 omphaloskepsis
a form of religious meditation practiced by Eastern mystics who stare fixedly at their own navels to induce a mystical trance. Also called
omphalism
.
thanatopsis
a survey of or meditation upon death.
Tm
the abbreviation for
transcendental meditation,
a form of contemplation in which the mind, released by the repetition of a mantra, becomes calm and creative.
---
meditation

Origin
From Latin meditatio, from meditatus, the past participle of meditārÄ« ("to meditate, to think over, consider"), itself from Proto-Indo-European *med- ("to measure, limit, consider, advise").
---