mysticism

mys·ti·cism
noun
Mysticism is a spiritual belief stating that a connection can be obtained with God or the spirits through thought and meditation.

An example of mysticism is believing that a direct connection can be made with God through sitting and thinking.
---
mysticism
the doctrines or beliefs of mystics; specif., the doctrine that it is possible to achieve communion with God through contemplation
any doctrine that asserts the possibility of attaining an intuitive knowledge of spiritual truths through meditation
vague, obscure, or confused thinking or belief
---
mysticism
noun
a. Belief in direct experience of transcendent reality or God, especially by means of contemplation and asceticism instead of rational thought.

b. Such experience had by an individual.

Belief in the existence of realities beyond perceptual or intellectual apprehension that are directly accessible by subjective experience: belief in séances, astral projection, and similar mysticism.
Belief that is not based on evidence or subjected to criticism: "

[When]

grappling with the evils they have themselves exposed … these lifelong Marxists drift off into vague mysticism and into worship of personality" ( I.F. Stone )
---
mysticism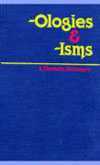 See also meditation; religion
Boehmenism, Behmenism
the mystical teachings of Jakob Boehme (1575-1624), an influence on George Fox and Quakerism.
—Boehmenist, Boehmist, Boehmenite
,
n.
Bourigianism
the mystical theories of Antoinette Bourignon (1616-80), popular in the Netherlands and in Scotland.
Gnosticism
the beliefs and practices of pre-Christian and early Christian sects, condemned by the church, especially the conviction that matter is evil and that knowledge is more important than faith, and the practice of esoteric mysticism.
—Gnostic
,
n., adj.
Hermeticism
1.
the occult concepts, ideas, or philosophy set forth in the writings of the hermeticists of the late Middle Ages and the early Renaissance.
2.
adherence to, belief in, or propagation of these concepts and ideas.
3.
Literature.
a symbolic and arcane style similar to that of the hermeticists, especially in the poetry of certain French symbolist poets.
—hermeticist, hermetist
,
n.
—hermetic, hermetical
,
adj.
metagnosticism
the doctrine that knowledge of the Absolute is within human reach, but through a higher religious consciousness rather than by logical processes. See also
god and gods
.
— metagnostic
,
adj.
mystagogy
1.
the principles, doctrines, and practices of mysticism.
2.
the interpretation of mysteries, as the Eleusinian.
—mystagogue
,
n.
—mystagogic, mystagogical
,
adj.
mystagogue
a teacher of mystical doctrines.
omphalopsychism
the practice of staring at one's navel to induce a mystical trance. Also called
omphaloskepsis. —omphalopsychite
,
n.
pleroma
the Gnostic concept of the spiritual world, representing the fullness of the Divine Being and the eons emanating therefrom.
theosophy
1.
any of various forms of philosophical or religious thought claiming a mystical insight into the divine nature and natural phenomena.
2.
(cap.)
the system of belief and practice of the Theosophical Society.
—theosophist
,
n.
—theosophical
,
adj.
---
mysticism

Origin
English from the early to mid 1700's, Confer French mysticisme.
---