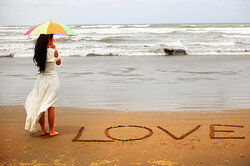 <font size="-1"><b>The ocean</b> is my love and that is why you will always find me standing near <b>the sea</b>.</font>
Epanalepsis is a member of the rhetorical device family tree. That means it conveys meaning in an interesting or unique way. This particular device stands out in a line of text because it repeats a similar grouping of words at the beginning of a sentence and at the end. An example can be found in T.S. Eliot's "The Lovesong of J. Alfred Prufrock":
In a minute there is time

For decisions and revisions which a minute can reverse
In the examples of epanalepsis below, you'll see it works hard to drive a point home. Not only is it repeating keywords in an effort to stand out, but it's also featured in two of the most prominent parts of a sentence: the beginning and the end. When used, the author is trying to illustrate a point.
There are three things to note before we dive into our examples. First, epanalesis doesn't have to appear exactly at the beginning and exactly at the end. It just needs to be written somewhere close to the start and finish.
Similarly, the words don't have to be exact matches. They just need to be (closely) related words. Finally, an epilepsis can pop up at the start and finish of a clause before the sentence continues. Here are examples of each:
Every day, I rise with the sun and, every evening, I await the dawn of a new day.
("Standard" epanalepsis, appearing near the start and finish of a sentence)
The ocean is my love and that is why you will always find me standing near the sea.
(Epanalepsis using related words)
The pink sky allured me like that rose gold petal, the one he gave me many moons ago.
(Epanalepsis using related words and appearing near the start and finish of a clause)
Exciting Epanalepsis Examples in Literature
With that in mind, let's move on to famous writers who employed this rhetorical device with elegance and grace. The repeated word or words are in bold.
Have you ever heard of anaphora? This rhetorical device repeats a specific word at the start of every line or passage. Perhaps, when you write tonight, you'll use epanalepsis. Perhaps tomorrow's writing will be decorated with anaphora. It looks something like this:
"It rained on his lousy tombstone, and it rained on the grass on his stomach. It rained all over the place."
The Catcher in the Rye, J.D. Salinger
Another close link to these devices is the chiasmus. This, too, was used in Hebrew scripture and ancient Greek writings. It also repeats similar words and phrases, but it reverses the order of the words in the second line. An example is:
"By day the frolic, and the dance by night,"
"The Vanity of Human Wishes," Samuel Johnson
We can create tremendous depth in our writing with any of these three devices. Of course, none of them are meant to be used with overt frequency; there are many to choose from. When you're ready, take a look at these examples of figurative language. They'll help you explore other rhetorical devices, including metaphors, personification, and hyperbole.