business

busi·ness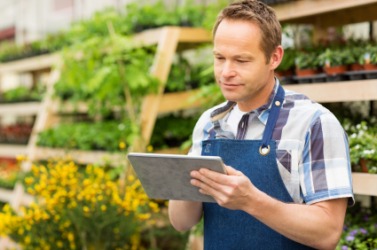 A gardening shop is this mans business.
noun
The definition of business is an occupation or trade and the purchase and sale of products or services to make a profit.

An example of business is farming.
An example of business is a house sale.
---
business
one's work, occupation, or profession
a special task, duty, or function
rightful concern or responsibility: often used in such phrases as

mind your own business

and

none of your business

a matter, affair, activity, etc.: the business of packing for a trip
the buying and selling of commodities and services; commerce; trade
a commercial or industrial establishment; store, factory, etc.
the trade or patronage of customers
commercial practice or policy
a bit of action in a drama, as pouring a drink, intended to establish character, take up a pause in dialogue, etc.
Origin of business
Middle English
bisinesse
from Old English
bisignes
: see busy and -ness
of or for business
designating or of premium or just-below premium accommodations, as on an aircraft

Bridge

designating a double intended to penalize one's opponents
do business with
to engage in commerce with
to have dealings with
do one's (or its) business
Slang
to defecate: said esp. of pets
give (or get) the business
Slang
to subject (or be subjected) to rough treatment, practical joking, etc.
like nobody's business
Slang
to a very high degree; with great energy, intensity, etc.
mean business
Informal
to be in earnest
---
business
noun
The activity of buying and selling commodities, products, or services: new systems now being used in business.
The amount or volume of this activity: Business was off all day.

a. The variety of this activity in which a person is engaged: the wholesale food business.

b. A specific occupation or pursuit: the best designer in the business.

A commercial enterprise or establishment: bought his uncle's construction business.
Commercial dealings; patronage: took her business to a trustworthy salesperson.

a. One's rightful or proper concern or interest: "The business of America is business" ( Calvin Coolidge )

b. Something involving one personally: It's none of my business.

Serious work or endeavor: got right down to business.
An affair or matter: "We will proceed no further in this business" ( Shakespeare )
An incidental action performed by an actor on the stage to fill a pause between lines or to provide interesting detail.
Informal Strong verbal criticism; scolding: gave me the business for being late.
Informal Urination or defecation: The dog did its business on the lawn.
Obsolete The condition of being busy.
Origin of business
Middle English
businesse
from
bisi
busy
; see
busy
.
---
business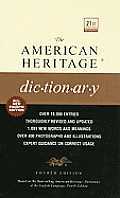 business
industry
commerce
trade
traffic
These nouns apply to forms of activity that have the objective of supplying commodities.
Business
pertains broadly to commercial, financial, and industrial activity:
decided to go into the oil business.
Industry
entails the production and manufacture of goods or commodities, especially on a large scale:
the computer industry.
Commerce
and
trade
refer to the exchange and distribution of goods or commodities:
laws regulating interstate commerce; involved in the domestic fur trade.
Traffic
pertains in particular to businesses engaged in the transportation of goods or passengers:
renovated the docks to attract shipping traffic.
The word may also suggest illegal trade:
discovered a brisk traffic in stolen goods.
See Also Synonyms at
affair
.
---

Noun
(countable and uncountable, plural businesses)
(countable) A specific commercial enterprise or establishment.

I was left my father's business.

(countable) A person's occupation, work, or trade.

He is in the motor business.
I'm going to Las Vegas on business.

(uncountable) Commercial, industrial, or professional activity.

He's such a poor cook, I can't believe he's still in business!
We do business all over the world.

(uncountable) The volume or amount of commercial trade.

Business has been slow lately.
They did nearly a million dollars of business over the long weekend.

(uncountable) One's dealings; patronage.

I shall take my business elsewhere.

(uncountable) Private commercial interests taken collectively.

This proposal will satisfy both business and labor.

(uncountable) The management of commercial enterprises, or the study of such management.

I studied business at Harvard.

(countable) An objective or a matter needing to be dealt with.

Our principal business here is to get drunk.
Let's get down to business.

(uncountable) Something involving one personally.

That's none of your business.

(uncountable, parliamentary procedure) Matters that come before a body for deliberation or action.

If that concludes the announcements, we'll move on to new business.

(travel, uncountable) Business class, the class of seating provided by airlines between first class and coach.
(acting) Action carried out with a prop or piece of clothing, usually away from the focus of the scene.
(countable, rare) The collective noun for a group of ferrets.
(uncountable, slang, UK) Something very good; top quality. (possibly from "the bee's knees")

These new phones are the business!

(slang, uncountable) Excrement, particularly that of a non-human animal.

Your ferret left his business all over the floor.
As the cart went by, its horse lifted its tail and did its business.
---
business - Investment & Finance Definition
An organized entity whose purpose is to sell services or goods to customers in order to earn a profit for the owners.
---