noun
The definition of an outfit is a set of clothes that are worn together, or a group of people.

An example of an outfit is a child's snow clothes.
An example of an outfit is an Army unit.
verb
Outfit is defined as to provide with or get clothes.

An example of to outfit is to purchase clothing needed for a camping trip.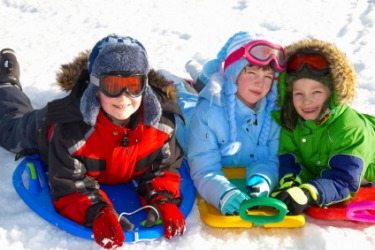 Children wearing outfits appropriate for playing in the snow.
---
outfit definition by Webster's New World
noun
a set of articles for fitting out, or equipping
the equipment used in any craft or activity; paraphernalia: a mason's outfit, camping outfit

☆ articles of clothing worn together; ensemble: a fall outfit
☆ a group of people associated in some undertaking or activity, as a military unit, business, ranch, etc.
a fitting out; equipping
intransitive verb
to obtain an outfit
Webster's New World College Dictionary Copyright © 2010 by Wiley Publishing, Inc., Cleveland, Ohio. Used by arrangement with John Wiley & Sons, Inc.
---
outfit definition by American Heritage Dictionary
noun
A set of tools or equipment for a specialized purpose: a welder's outfit. See Synonyms at equipment.
A set of clothing, often with accessories.
Informal An association of persons, especially a military unit or a business organization.
The act of equipping.
transitive verb
out·fit·ted
,
out·fit·ting
,
out·fits
To provide with necessary equipment:
This store outfits skiers.
See Synonyms at
furnish
.
Related Forms: