clothes

clothes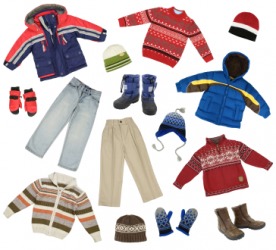 Several articles of clothes.
noun
The definition of clothes are garments worn on the body for protection or adornment.

An example of clothes is jeans and a t-shirt.
---
clothes
articles, typically of cloth, designed to cover, protect, or adorn the body; garments; attire

Now Rare

bedclothes
Origin of clothes
Middle English from Old English
clathas
, clothes, plural of
clath
, cloth
---
clothes
plural noun
Coverings worn on the body; garments, such as shirts, pants, dresses, and coats.
Coverings, such as sheets and blankets, that are ordinarily used on a bed; bedclothes.
Origin of clothes
Middle English
from
Old English
clāthas
pl. of
clāth
cloth
---
clothes

Origin
Middle English cloþes
Verb
third-person singular simple present indicative form of clothe
---