establishment
es·tab·lish·ment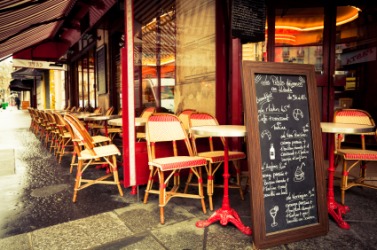 A typical French eating establishment.
noun
The definition of an establishment is something stable, settled or set up.

An example of an establishment is a restaurant.
An example of an establishment is the tradition of fireworks on 4th of July.
---
establishment
an establishing or being established
a thing established, or set up; specif., a place of business: a coalition of downtown dining establishments
the Establishment
the dominant group or forces of a society or nation, characterized esp. by opposition to change
the ruling inner circle or dominant group of any field of endeavor, organization, institution, etc.
established church
---
establishment
noun
a. The act of establishing.

b. The condition or fact of being established.

Something established, as:

a. An arranged order or system, especially a legal code.

b. A permanent civil, political, or military organization.

c. An established church.

d. A place of residence or business with its possessions and staff.

e. A public or private institution, such as a hospital or school.

often Establishment An established social order, as:

a. A group of people holding most of the power and influence in a government or society. Often used with the.

b. A controlling group in a given field of activity. Often used with the.
---
establishment

Noun
(plural establishments)
Origin
Old French establissement, (Modern French établissement) from the verb establir.
---