matter

mat·ter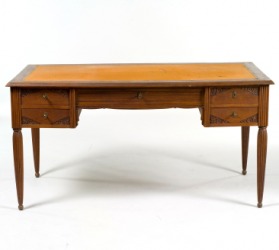 This table's matter is wood.
noun
The definition of matter is what something is made of, what all physical things are made of, or something important or a problem.

An example of matter is a dining table made of wood.
An example of matter is everything we see being made of particles of elements and atoms.
An example of a matter is an important document that needs to be signed by a certain date.
---
matter
what a thing is made of; constituent substance or material
what all (material) things are made of; whatever occupies space and is perceptible to the senses in some way: in modern physics, matter and energy are regarded as equivalents, mutually convertible according to Einstein's formula, E = mc (i.e., energy equals mass multiplied by the square of the velocity of light); in dualistic thinking, matter is regarded as the opposite of mind, spirit, etc.
any specified sort of substance: coloring matter
material of thought or expression; what is spoken or written, regarded as distinct from how it is spoken or written; content, as distinguished from manner, style, or form
an amount or quantity, usually indefinite: a matter of a few days

something that is the subject of discussion, concern, action, etc.; thing or affair: business matters
cause, occasion, or grounds: no matter for jesting

the body of heroic stories and legends, as contained in a folk epic, regarded as central to a culture or literature: the King Arthur stories make up the matter of Britain

an important affair; thing of some moment or significance
importance; moment; significance: it's of no matter

an unfavorable state of affairs; trouble; difficulty: with the: something seems to be the matter
documents, letters, etc. sent, or to be sent, by mail; mail: second-class matter
a substance discharged by the body; specif., pus

Law

something that is to be proved

Philos.

that which has yet to take on form; undifferentiated substance of reality or experience

Printing

written material prepared, or to be prepared, for printing; copy
copy ready to be printed
Origin of matter
Middle English
matiere
from Old French from Classical Latin
materia
, material, stuff, wood ( from base of
mater
, mother), origin, originally , the growing trunk of a tree
to be of importance or consequence; have significance: the things that matter to one
to form and discharge pus; suppurate
for that matter
in regard to that; as far as that is concerned
also
for the matter of that
no matter
it is of no importance
regardless of
---
matter
noun
That which occupies space and has mass; physical substance.
A type of such substance: organic matter.
Discharge or waste, such as pus or feces, from a living organism.
Philosophy In Aristotelian and Scholastic use, that which is in itself undifferentiated and formless and which, as the subject of change and development, receives form and becomes substance.
The substance of thought or expression as opposed to the manner in which it is stated or conveyed.
A subject of concern, feeling, or action: matters of foreign policy; a personal matter. See Synonyms at subject.
Trouble or difficulty: What's the matter with your car?
An approximated quantity, amount, or extent: The construction will last a matter of years.
Something printed or otherwise set down in writing: reading matter.
intransitive verb
mat·tered, mat·ter·ing, mat·ters
To be of importance: "Love is most nearly itself / When here and now cease to matter" ( T.S. Eliot )
Origin of matter
Middle English
mater
from
Old French
matere
from
Latin
māteria
wood, timber, matter
from
māter
mother (because the woody part was seen as the source of growth)
; see
māter-
in Indo-European roots.
---
matter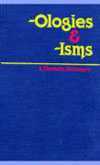 See also materials, properties of;physics.
allomorphism
variant crystalline structure in a chemical compound.
—allomorphic
,
adj.
allotropism, allotropy
the quality of certain substances to exist in more than one form, with different properties in each form.
— allotropic, allotropical
,
adj.
hylozoism
Philosophy.
the doctrine that all matter has life.
—hylozoist
,
n.
—hylozoistic
,
adj.
materialism
1.
the philosophical theory that regards matter and its phenomena as the only reality and explains all occurrences, including the mental, as due to material agencies.
2.
attention to or emphasis on material objects, needs, and considerations, with a disinterest in or rejection of intellectual and spiritual values.
—materialist
,
n.
—materialistic
,
adj.
monism
Metaphysics.
any of various theories holding that there is only one basic substance or principle that is the ground of reality.
—monist
,
n.
— monistic, monistical
,
adj.
rheology
Chemistry and Geology.
the study of the flow and deformation of colloids, especially pastes.
—rheologist
,
n.
—rheologic, rheological
,
adj.
somatology
Obsolete,
the branch of physics that studies the properties of matter. Also called
somatics
.
---
matter

Verb
(third-person singular simple present matters, present participle mattering, simple past and past participle mattered)
(intransitive) To be important.

The only thing that matters to Jim is being rich.
Sorry for pouring ketchup on your clean white shirt! - Oh, don't worry, it does not matter.
Origin
From Middle English mater, matere, from Anglo-Norman matere, materie, from Old French materie, matiere, from Latin materia ("matter, stuff, material"), derivative of Latin mater ("mother"). Displaced native Middle English andweorc, andwork ("material, matter") (from Old English andweorc ("matter, substance, material")), Old English intinga ("matter, affair, business").
---
matter - Legal Definition
n
An issue under consideration in a lawsuit.
matter in issue
The crux of a case, the matter in controversy.
matter of fact
An issue of the truth or falsity of a pertinent fact.
matter of law
An issue pertaining to the applicability or interpretation of a particular law.
matter of record
Any matter that has been made a part of the official court record.
---