moment

mo·ment
noun
The definition of a moment is a brief period of time, or a specific point in time.

An example of a moment is a thirty-second pause during a walk to look at the sunset.
An example of a moment is the time of the civil rights movement.
---
moment
a brief but indefinite period of time; instant
a definite point in time or in a series of events
a brief time of being important or outstanding
importance; consequence: news of great moment

Mech.

the product, as a torque, of some physical quantity and its distance from the origin of coordinates or an axis

Philos.

any constituent element of a complex entity or process
Origin of moment
Middle English from Classical Latin
momentum,
movement, impulse, brief space of time, importance from an unverified form
movimentum
from
movere,
to move
the moment
the present or the immediate future
---
moment
noun
A brief, indefinite interval of time.

a. A specific point in time, especially the present time: He is not here at the moment.

b. A point in time that is gratifying or noteworthy: Even working on a dictionary has its moments.

c. An occasion affording an opportunity: viewed the blunder as a teachable moment.

A particular period of importance, influence, or significance in a series of events or developments: a great moment in history; waiting for her big moment.
Outstanding significance or value; importance: a discovery of great moment.
A brief period of time that is characterized by a quality, such as excellence, suitability, or distinction: a lackluster performance that nevertheless had its moments.
Philosophy

a. An essential or constituent element, as of a complex idea.

b. A phase or aspect of a logically developing process.

Abbr. M Physics

a. The product of a quantity, such as force or mass, and its perpendicular distance from a reference point.

b. The tendency to cause rotation about a point or axis.

Statistics The expected value of a positive integer power of a random variable. The first moment of a random variable is the mean of its probability distribution.
Origin of moment
Middle English
from
Old French
from
Latin
mōmentum
from
movimentum
; see
momentum
.
---
moment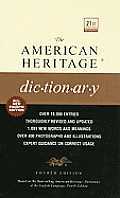 moment
instant
minute
1
second
1
jiffy
flash
These nouns denote a brief interval of time. A
moment
is an indeterminately short but significant period:
I'll be with you in a moment.
Instant
is a period of time almost too brief to detect; it implies haste:
He hesitated for just an instant.
Minute
is often interchangable with
moment
and
second
with
instant:
The alarm will ring any minute. I'll be back in a second.
Jiffy
and
flash
usually combine with
in a; in a jiffy
means in a short space of time, while
in a flash
suggests the almost imperceptible duration of a flash of light:
"He was on his stool in a jiffy, driving away with his pen"
(Charles Dickens).
She finished the job in a flash.
See Also Synonyms at
importance
.
---

---