fair

fair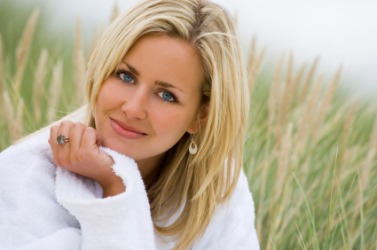 A woman with fair hair.
adjective
The definition of fair is someone or something that is light in color, attractive, honest or clear and sunny.

An example of fair is blonde hair.
An example of fair is a beautiful woman.
An example of fair is an unbiased judge.
An example of fair is a day full of sunshine.
---
fair
attractive; beautiful; lovely
unblemished; clean: a fair name

Origin of fair

< notion that light coloring was desirable light in color; blond: fair hair
clear and sunny; free from storm or the threat of storm
easy to read; clear: a fair hand
just and honest; impartial; unprejudiced; specif., free from discrimination based on race, religion, sex, etc.: fair employment practices, fair housing
according to the rules: a fair blow
likely; promising; advantageous: he is in a fair way to make money
pleasant and courteous
favorable; helpful: a fair wind
of moderately good size: a fair fortune
neither very bad nor very good; average: in fair condition
apparently favorable but really false; specious: fair words

Archaic

without obstacles; clear and open: a fair road

Baseball

of or having to do with the part of the field on or between the foul lines, including home plate
Origin of fair
Middle English from Old English
fæger
, akin to fain, Gothic
fagrs
, apt, fit from Indo-European base an unverified form
pek-
, to be content, make (something) pretty from source Lithuanian
púošiu
, to ornament
Obs.

beauty

Archaic

a woman

Archaic

something fair, or good
in a fair manner
straight; squarely: struck fair in the face

Baseball

in or into the part of the field that is on or between the foul lines, including home plate
Dial.
to become clear: said of the weather
to give a smooth or streamlined surface to
fair and square
Informal
with justice and honesty
fair to middling
Informal
moderately good; passable
no fair
not according to the rules: often used as an interjection
Historical

a gathering of people held at regular intervals for barter and sale of goods
a festival or carnival where there is entertainment and things are sold, often for charity; bazaar

an event consisting of a usually competitive exhibition of livestock, handicrafts, garden produce, etc. plus amusement facilities and educational displays
world's fair
any of various shows or conventions on a particular theme, typically consisting of booths, educational exhibits, vendors, etc.: usually in combination: science fair, book fair
Origin of fair
Middle English
feire
from Old French from Medieval Latin
feria
from LL, holiday (in LL(Ec), weekday) from Classical Latin
feriae
, plural , festivals from Old Latin
fesiae
, akin to Classical Latin
festus
(see feast) from Indo-European base an unverified form
dh?s-
, used in religious terms from source Oscan
fíísnu
, temple, Armenian
dik
', gods
---
fair
adjective
fair·er, fair·est
Of pleasing appearance, especially because of a pure or fresh quality; comely.

a. Light in color, especially blond: fair hair.

b. Of light complexion: fair skin.

Free of clouds or storms; clear and sunny: fair skies.
Free of blemishes or stains; clean and pure: one's fair name.
Promising; likely: We're in a fair way to succeed.

a. Having or exhibiting a disposition that is free of favoritism or bias; impartial: a fair mediator.

b. Just to all parties; equitable: a compromise that is fair to both factions.

Being in accordance with relative merit or significance: She wanted to receive her fair share of the proceeds.
Consistent with rules, logic, or ethics: a fair tactic.
Moderately good; acceptable or satisfactory: gave only a fair performance of the play; in fair health.
Superficially true or appealing; specious: Don't trust his fair promises.
Lawful to hunt or attack: fair game.
Archaic Free of all obstacles.
adverb
In a proper or legal manner: playing fair.
Directly; straight: a blow caught fair in the stomach.
transitive verb
faired, fair·ing, fairs
To join (pieces) so as to be smooth, even, or regular: faired the aircraft's wing into the fuselage.
noun
Archaic A beautiful or beloved woman.
Obsolete Loveliness; beauty.
Phrasal Verbs:
fair off (or up)
Chiefly Southern US
To become clear. Used of weather.
Origin of fair
Middle English
from
Old English
fæger
lovely, pleasant
Related Forms:
Our Living Language
American folk speech puts Standard English to shame in its wealth of words for describing weather conditions. When the weather goes from fair to cloudy, New Englanders say that it's "breedin' up a storm" (Maine informant in the
Linguistic Atlas of New England
). If the weather is clear, however, a New Englander might call it
open.
Southern
fair off
and
fair up,
meaning "to become clear," were originally Northeastern terms and were brought to the South as settlement expanded southward and westward. They are now "regionalized to the South," according to Craig M. Carver, author of
American Regional Dialects.
These phrases may have prompted the coining of
milding
and
milding down,
noted respectively in Texas and Virginia by the
Dictionary of American Regional English.
noun
A gathering held at a specified time and place for the buying and selling of goods; a market.
An exhibition, as of farm products or manufactured goods, usually accompanied by various competitions and entertainments: a state fair.
An exhibition intended to inform people about a product or business opportunity: a computer fair; a job fair.
An event, usually for the benefit of a charity or public institution, including entertainment and the sale of goods; a bazaar: a church fair.
Origin of fair
Middle English
faire
from
Old French
feire
from
Late Latin
fēria
sing. of
Latin
fēriae
holidays
; see
dhēs-
in Indo-European roots.
---
fair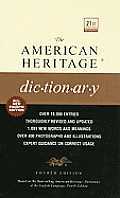 fair
1
just
1
equitable
impartial
unprejudiced
unbiased
objective
dispassionate
These adjectives mean free from favoritism, self-interest, or preference in judgment.
Fair
is the most general:
a fair referee; a fair deal.
Just
stresses conformity with what is legally or ethically right or proper:
"a just and lasting peace"
(Abraham Lincoln).
Equitable
implies justice dictated by reason, conscience, and a natural sense of what is fair:
an equitable distribution of gifts among the children.
Impartial
emphasizes lack of favoritism:
"the cold neutrality of an impartial judge"
(Edmund Burke).
Unprejudiced
means without preconceived opinions or judgments:
an unprejudiced evaluation of the proposal.
Unbiased
implies absence of a preference or partiality:
gave an unbiased account of her family problems.
Objective
implies detachment that permits impersonal observation and judgment:
an objective jury.
Dispassionate
means free from or unaffected by strong emotions:
a dispassionate reporter.
See Also Synonyms at
average
,
beautiful
.
---

Adjective
(comparative fairer, superlative fairest)
(literary or archaic) Beautiful, of a pleasing appearance, with a pure and fresh quality.

Monday's child is fair of face.
There was once a knight wooed a fair young maid.

Unblemished (figuratively or literally); clean and pure; innocent.

After scratching out and replacing various words in the manuscript, he scribed a fair copy to send to the publisher.
one's fair name

Light in color, pale, particularly as regards skin tone but also referring to blond hair.

She had fair hair and blue eyes.

Adequate, reasonable, or decent.

The patient was in a fair condition after some treatment.

(nautical, of a wind) Favorable to a ship's course.
Not overcast; cloudless; clear; pleasant; propitious; said of the sky, weather, or wind, etc.

a fair sky;  a fair day

Free from obstacles or hindrances; unobstructed; unencumbered; open; direct; said of a road, passage, etc.

a fair mark;  in fair sight;  a fair view

(shipbuilding) Without sudden change of direction or curvature; smooth; flowing; said of the figure of a vessel, and of surfaces, water lines, and other lines.
(baseball) Between the baselines.
Noun
(plural fair)
Something which is fair (in various senses of the adjective).

When will we learn to distinguish between the fair and the foul?

1749, Henry Fielding, Tom Jones, Folio Society 1973, p. 39:

In enjoying, therefore, such place of rendezvous, the British fair ought to esteem themselves more happy than any of their foreign sisters […]

1819, Lord Byron, Don Juan, III.24:

If single, probably his plighted Fair / Has in his absence wedded some rich miser [...].

A fair woman; a sweetheart.
Verb
(third-person singular simple present fairs, present participle fairing, simple past and past participle faired)
To bring into perfect alignment (especially about rivet holes when connecting structural members).
Adverb
(comparative more fair, superlative most fair)
Clearly; openly; frankly; civilly; honestly; favorably; auspiciously; agreeably.
Origin
From Middle English fayr, feir, fager, from Old English fæġer ("fair, lovely, beautiful; pleasant, agreeable; attractive"), from Proto-Germanic *fagraz ("suitable, fitting, nice"), from Proto-Indo-European *ph₂ḱ- ("to fasten, place"). Cognate with Scots fayr, fare ("fair"), Danish feir, faver, fager ("fair, pretty"), Norwegian fager ("fair, pretty"), Swedish fager ("fair, pretty"), Icelandic fagur ("beautiful, fair"), Umbrian pacer ("gracious, merciful, kind"), Slovak pekný ("good-looking, handsome, nice").
Origin
From Old French feire, from Latin fēriae.
---
fair - Legal Definition
adj
Neutral; balanced; just; reasonable.
---