correct

cor·rect
All the words on this test are correct.
adjective
The definition of correct is something true, right or proper.

An example of correct used as an adjective is the phrase "correct procedure," such as baking a cheese cake in a springform pan is the correct procedure.
verb
To correct is defined as to remove errors or to point out errors.

An example of to correct is a piano teacher showing his student which keys are right in order to make the sound for which the teacher was hoping.
An example of to correct is a third grade teacher marking the words that were not spelled right on a spelling test.
---
correct
to make right; change from wrong to right; remove errors from
to point out or mark the errors or faults of
to make conform to a standard
to scold or punish so as to cause to rectify faults
to cure, remove, or counteract (a fault, disease, etc.)
Origin of correct
Middle English
correcten
from Classical Latin
correctus,
past participle of
corrigere
from
com-,
together +
regere,
to lead straight, rule: see reckon
to make corrections; specif., to make an adjustment so as to compensate (for an error, counteracting force, etc.)
conforming or adhering to an established standard; proper: correct behavior
conforming to fact or logic; true, accurate, right, or free from errors
equal to the required or established amount, number, price, etc.
---
correct
verb
cor·rect·ed, cor·rect·ing, cor·rects
verb
transitive
a. To make or put right: correct a mistake; correct a misunderstanding.

b. To remove the errors or mistakes from: corrected her previous testimony.

c. To indicate or mark the errors in: correct an exam.

a. To speak to or communicate with (someone) in order to point out a mistake or error.

b. To scold or punish so as to improve or reform.

To remedy or counteract (a defect, for example): The new glasses corrected his blurry vision.
To adjust so as to meet a required standard or condition: correct the wheel alignment on a car.
verb
intransitive
To make corrections.
To make adjustments; compensate: correcting for the effects of air resistance.
adjective
Free from error or fault; true or accurate.
Conforming to standards; proper: correct behavior.
Origin of correct
Middle English
correcten
from
Latin
corrigere
corrēct-
com-
intensive pref.
; see
com-
.
regere
to rule
; see
reg-
in Indo-European roots.
Related Forms:
cor·rect′a·ble cor·rect′i·ble

adjective
---
correct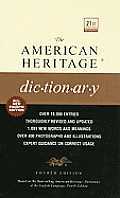 correct
rectify
remedy
redress
reform
revise
amend
These verbs mean to make right what is wrong.
Correct
refers to eliminating faults, errors, or defects:
I corrected the spelling mistakes.
Rectify
stresses the idea of bringing something into conformity with a standard of what is right:
The omission of your name from the list will be rectified.
Remedy
involves removing or counteracting something considered a cause of harm or damage:
He took courses to remedy his abysmal ignorance.
Redress
refers to setting right something considered immoral or unethical and usually involves making reparation:
The wrong is too great to be redressed.
Reform
implies broad change that improves form or character:
"Let us reform our schools, and we shall find little reform needed in our prisons"
(John Ruskin).
Revise
suggests change that results from reconsideration:
The author revised her manuscript for publication.
Amend
implies improvement through alteration or correction:
"Whenever

[the people]

shall grow weary of the existing government, they can exercise their constitutional right of amending it, or their revolutionary right to dismember or overthrow it"
(Abraham Lincoln).
See Also Synonyms at
punish
.
---

Adjective
(comparative more correct, superlative most correct)
With good manners; well behaved; conforming with accepted standards of behaviour.
Verb
(third-person singular simple present corrects, present participle correcting, simple past and past participle corrected)
To make something that was not valid become right. To remove error.

He corrected the position of the book on the mantle.

(by extension) To grade (examination papers).
---