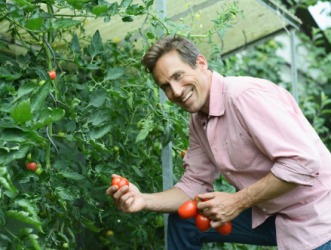 John is an inspiration for his dedication and rectitude to the community garden project.
noun
Rectitude is being morally correct.

An example of rectitude is being honest and always treating others with kindness and respect.
---
rectitude
conduct according to moral principles; strict honesty; uprightness of character
correctness of judgment or method

Rare

straightness
Origin of rectitude
Middle English from Middle French from Late Latin
rectitudo
from Classical Latin
rectus,
right: see recti-
---
rectitude
noun
Moral uprightness; righteousness.
The quality or condition of being correct in judgment.
The quality of being straight.
Origin of rectitude
Middle English
from
Old French
from
Late Latin
rēctitūdō
from
Latin
rēctus
straight
; see
reg-
in Indo-European roots.
Related Forms:
rec′ti·tu′di·nous

adjective
---
rectitude

Noun
(countable and uncountable, plural rectitudes)
Straightness; the state or quality of having a constant direction and not being crooked or bent. [from 15th c.]
(now rare) The fact or quality of being right or correct; correctness of opinion or judgement. [from 15th c.]
Conformity to the rules prescribed for moral conduct; (moral) uprightness, virtue. [from 16th c.]
---