responsible

re·spon·si·ble
This woman is responsible for the care of this child.
adjective
The definition of responsible is being the person thing that caused something to happen.

An example of responsible is the driver who ran a red light in an accident.

Responsible is defined as making good decisions and caring for others.

An example of responsible is the type of person who you trust to watch your child.
---
responsible
expected or obliged to account (for something, to someone); answerable; accountable
involving accountability, obligation, or duties: a responsible position
that can be charged with being the cause, agent, or source of something: the moisture that is responsible for the rust
able to distinguish between right and wrong and to think and act rationally, and hence accountable for one's behavior

readily assuming obligations, duties, etc.; dependable; reliable
able to pay debts or meet business obligations
Origin of responsible
Middle French from Classical Latin
responsus:
see response
---
responsible
adjective
a. Liable to be required to give account, as of one's actions or of the discharge of a duty or trust: Who is responsible while their parents are away?

b. Required to render account; answerable: The cabinet is responsible to the parliament.

Involving important duties, the supervision of others, or the ability to make decisions with little supervision: a responsible position within the firm.
Being a source or cause: Viruses are responsible for many diseases.

a. Able to make moral or rational decisions on one's own and therefore answerable for one's behavior: At what age does a person become responsible?

b. Able to be trusted or depended upon; trustworthy or reliable: a responsible art dealer.

Based on or characterized by good judgment or sound thinking: responsible journalism.
Origin of responsible
Obsolete French
corresponding to
from
Latin
respōnsus
past participle of
respondēre
to respond
; see
respond
.
Related Forms:
---
responsible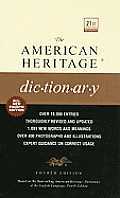 responsible
answerable
liable
accountable
amenable
These adjectives share the meaning obliged to answer, as for one's actions, to an authority that may impose a penalty for failure.
Responsible
often implies the satisfactory performance of duties or the trustworthy care for or disposition of possessions:
"I am responsible for the ship's safety"
(Robert Louis Stevenson).
Answerable
suggests a moral or legal responsibility subject to review by a higher authority:
The court held the parents answerable for their minor child's acts of vandalism.
Liable
may refer to a legal obligation, as to pay damages or to perform jury duty:
Wage earners are liable to income tax.
Accountable
especially emphasizes giving an account of one's discharge of a responsibility:
"The liberal philosophy holds that enduring governments must be accountable to someone beside themselves"
(Walter Lippmann).
Amenable
implies being subject to the control of an authority and therefore the absence of complete autonomy:
"There is no constitutional tribunal to which

[the king]

is amenable"
(Alexander Hamilton).
See Also Synonyms at
reliable
.
---

Adjective
(comparative more responsible, superlative most responsible)
---