Darkness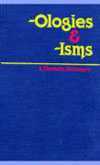 See also blackening and blackness; night.
achluphobia
an abnormal fear of darkness. Also called
scotophobia
.
fuliginosity
1.
the state or condition of being sooty or smoky.
2.
soot or smoke. —
fuliginous
,
adj.
noctiluca
any thing or creature that shines or glows in the dark, especially a phosphorescent or bioluminescent marine or other organism. —
noctilucine
,
adj.
noctimania
an abnormal love of the night.
nyctophobia
an abnormal fear of darkness or night.
obumbration
Rare.
the act or process of darkening or obscuring.
sciophobia
an abnormal fear of shadows.
scotophobia
achluophobia.
scotopia
vision in dim light or darkness. See also
photopia
. —
scotopic
,
adj.
---
darkness

Noun
(countable and uncountable, plural darknesses)
(uncountable) Gloom.
(countable) The product of being dark.
(uncountable) The state or quality of reflecting little light, of tending to a blackish or brownish color.
(uncountable) Evilness, lack of understanding or compassion, reference to death or suffering.
Origin
From dark +"Ž -ness
---